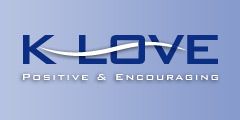 Life is not perfect. (You didn't need ME to tell you that!).We don't have all the answers, but we know Who does! Sometimes we need someone to talk with, or to just listen. If YOU need a supportive ear, please click here and visit KLOVE, a Christian radio ministry. You can find help there for any problem or difficult situation you may be facing.

FYI: All of the dogs and puppies at PROMISE KENNELS listen to KLOVE radio---Remember, music soothes a savage beast! (A quote attributed to William Congreve in the 1697).


GOT QUESTIONS?? Call 1-888-NEED HIM. Someone is there 24/7 to talk with you.

Rather check out the website? Click here to go to needhim.org