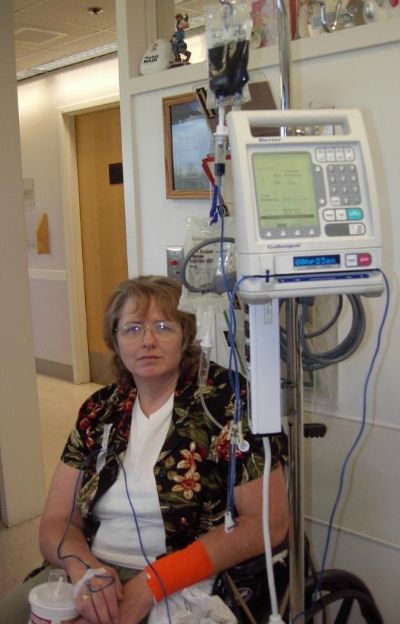 Are you asking, "What in the world does ART and CHEMO have in common?!" The answer is....JUDY! You may not be able to see it very well, but the Chemo drug (called Novantrone - a fairly new drug in the fight against MS for "special" progressive types) is a rich blue color. Since Judy is an artist, she figures she must have run out of blue, and NEEDS A REFILL!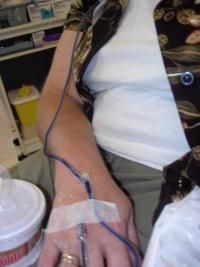 You can see the blue color a little better in this photo....


Life with MS.... is..... challenging. To read more about MS, click HERE or on the wheelchair at left.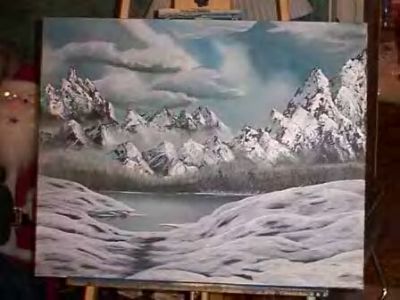 Here is the first half of a painting, the following pic is of the completed painting...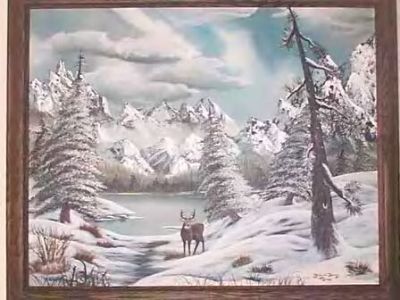 I painted this for my parents for Christmas, 2002. Believe it or not, I HAD started out with a mountain/beach picture in my head, but when the mountains turned out the way they did, I thought a snow pic would be better - and that's the type of painting they asked for, so it worked out really well!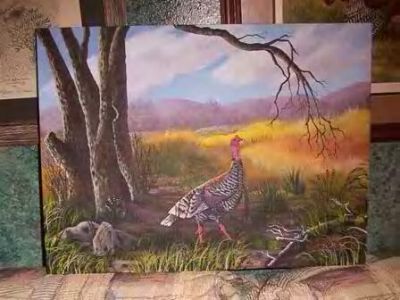 Here is a painting I did for the National Wild Turkey Federation (NWTF), Bakersfield, CA chapter. I have done 5 pieces for the NWTF in the past 5 years.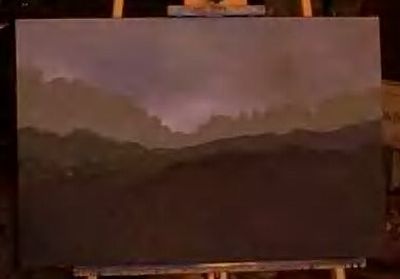 Here is the mid-point of another painting......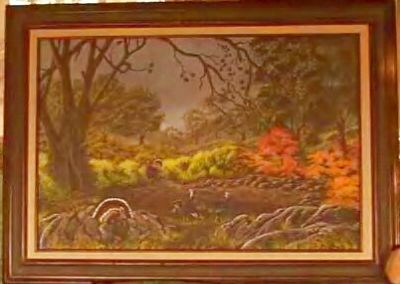 Here it is, completed... Remember, Judy is an ARTIST, not a photographer! It isn't a very good picture, much darker than the painting, but try to pick out all 5 wild turkeys... and yes, this is a 30 x 40 canvas that I painted for the Sanger chapter of the National Wild Turkey Federation. Does it look ANYTHING like the underpainting above???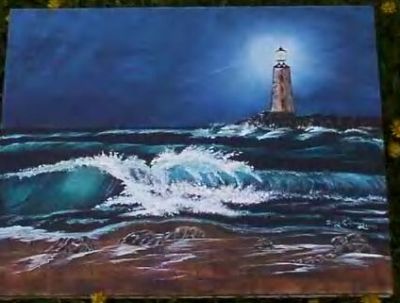 This painting has to do with wild turkeys too... but you'll never find any in this painting! (There IS a turtle crawling in the foreground sand, though!). We were invited to Minnesota to hunt wild turkeys and I painted this for our hostess while Ron was in the woods finding his Easterner . This family didn't really know us from Adam, but invited us and were such a wonderful host/hostess that I wanted to paint something while there. So I matched the colors in her bathroom, went to Michael's for a large canvas, and, since she collected turtles, added one for her. Although they lived on a 5,000 acre dairy, she had a bathroom that was defiantly ocean oriented! Also while there, I painted a wild turkey painting for their son (who invited us). Didn't get a photo of that on the digital camera though.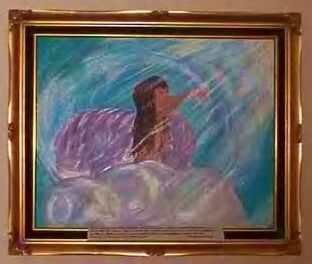 This is my first acrylic painting (these are ALL acrylics). It is a representation of one of my daughters as a little girl angel. There are silver and gold light beams around and towards her as she reached toward her Joy, Jesus. I'm much better with animals, but I figured I should just jump right in with both feet, and see if I could paint the picture in my head.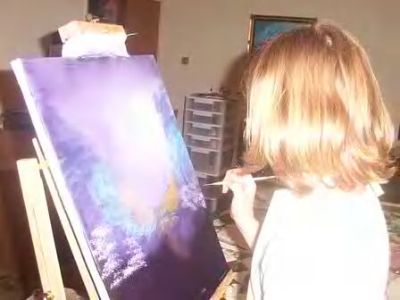 Least you think I only paint, I want to brag about my niece, Debi. I have taught her since July, 2001. This is Debi painting her very first painting, which is an oil.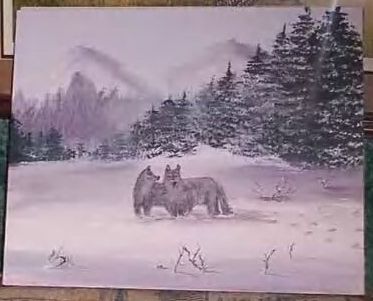 Here is Debi's third painting, I think. She did this and the next painting at the same time, during Christmas Holiday at my house, 2001. She painted this as a gift for her friend.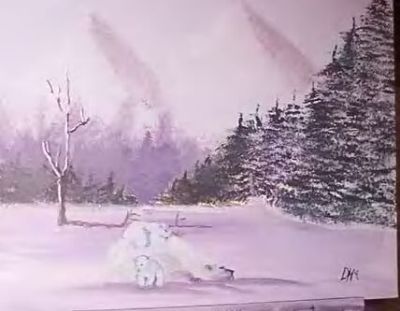 Debi painted this for another girlfriend. She did all the research on wolves and polar bears before she started.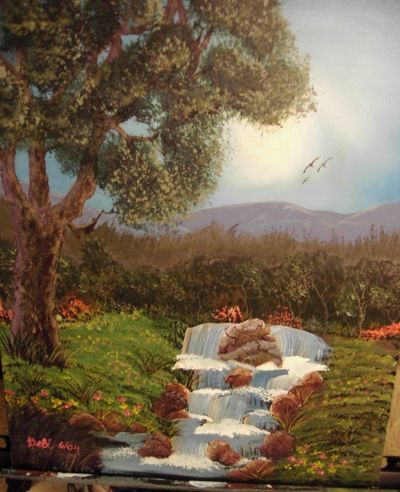 This is one of the 4 paintings Debi did with me this Summer (2004). You can see she has really come a long way! We are going to enter the Clovis Art Guild's Art Show in September (2004). Who knows, maybe we'll get some commissioned work!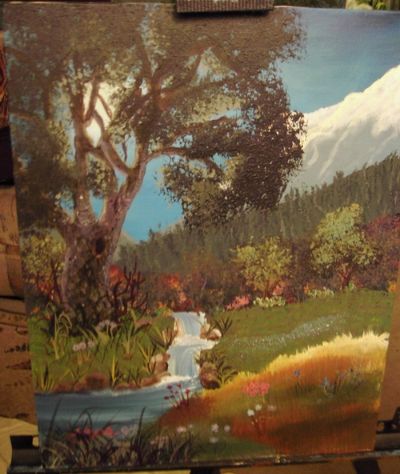 GUESS WHAT??? Debi isn't the only student I have worked with. This is a friend of Debi's, who came to stay for our first ever "Art Camp" (it was me, Debi and Alexa!). It was 2 weeks and they worked on 4 paintings. This is Alexa's second painting. I FORGOT to get a picture of her first one, but my sister has it. Guess I should get her to send it so I can show you the FIRST painting this talented young lady did! She comes from a long line of talented artists, so she has "the gift" and it was easy to teach her.

ALL CONTENT, COPY, AND PICTURES ON THIS SITE IS COPYRIGHTED AND MAY NOT BE USED FOR ANY REASON WITHOUT EXPRESS WRITTEN PERMISSION. (c) 2004 PROMISE KENNELS