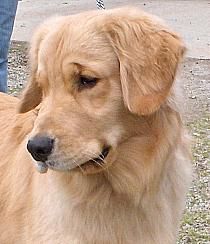 WELCOME to the BRAG BOOK section of the website! Click on one of the pages that dropped down on the left, or click below to see the respective litter's pictures. Check back often, as we update each litter when the new owners send pictures of their puppy! (The picture to the right is a Pete/Roxy boy named Max - just shy of 1 yr old when this photo was taken).

Winter Fun Photos of Promise Puppies on the go,and in the snow

Summer Fun Fun photos of surf 'n turf (and even some Summer pics of SNOW!)

Welcome Committee Holiday & WELCOME photos from the home page from our Promise Puppy Families!

Helper Hounds Our Dogs LOVE to "help" around the house!

Golden Pups. A page with puppy photos from several litters.... and photos of them as they get older (sent in my their families).

Springer Pups A SPRINGER litter - Binnie and Junior

Africa's Angels A special litter!

EVIE'S PUP B A litter of one (Obie One Kenobie)from a leased female & our Pete.

Beamer Our beautiful boy....

Obie's Page A Pete/Evie boy we co-own and are showing

TONY! A Pete/Angel boy we have shown... Beautiful!

Sherman A beautiful Pete x Soda puppy. See his show photo!

CHEVY! A Pete/Reign girl. She will be a real looker when mature! AND SMART!

Max-A-Million! A Pete/Roxy boy destined for the show ring!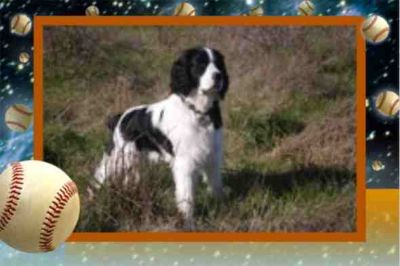 DJ, English Springer Spaniel from Binnie and Junior's first litter.