We are including a current (as of May 2006) Pet/Companion puppy contract here for information to families and individuals interested in a Promise Puppy. It helps on puppy pick up day if you have had a chance to read the contract before hand, and ask questions. As you may notice, this contract is for a Golden Retriever puppy. Of course, the contracts for our Springers are correctly worded for that breed as well! Our guarantee is for 3 years, not 1 or 2 like some breeders have. Something to keep in mind, however, is that we are working with genetics. Sooner or later a bad gene from some ancestor will crop up. We do our best to provide healthy puppies from excellent stock. This contract protects THE PUPPY, you, and us. If you have any questions, feel free to call or email!

Sale Date:

Pickup/delivery date: Location:

Purchaser: Address: ZIP: Phone:

SIRE: _______________AKC Registration #________________

DAM: ________________AKC Registration # _______________

Litter Registration #: __________ Date Of Birth: ______________

Collar or other I.D.:_____________________ Microchip#________________

Price: $_______ TRANSPORTATION:___________________________

Deposit accepted: $ _____(cash / check / M.O.) Date Rec'd_________

Balance due: $______________

Promise Kennels (Ron & Judy Inman - Breeders) warrants that the above described puppy is a PUREBRED GOLDEN RETRIEVER, registrable with the American Kennel Club (AKC) and that registration papers will be provided to the Purchaser together with a true copy of its pedigree and information on care and training (the Puppy Manual). The puppy has been properly wormed and vaccinated prior to sale, and the health record of such accompanies the puppy in addition to our Veterinarian's HEALTH CERTIFICATION done at ______weeks old. The Purchaser agrees to take this puppy to the Purchaser's own licensed Veterinarian within 72 hours of purchase for a health check. If the Purchaser's Veterinarian determines the puppy to be ill, or for any reason this puppy is unacceptable, Purchaser may return the puppy for a full refund, provided it is returned in the same condition as at the time of purchase, and ALL paperwork MUST be returned and signed over to Ron or Judy Inman AT THE SAME TIME. All expenses for returning said puppy are the responsibility of Purchaser. If puppy is returned due to illness WITHIN TEN (10) DAYS OF PURCHASE a certified letter from your veterinarian is required. This ONLY includes death or illness from any health condition deemed by the veterinarian to be present PRIOR to removal from Promise Kennels. A Full refund will be given. All expenses for returning said puppy are the responsibility of the owner. ALL paperwork MUST be returned and signed over to Ron or Judy Inman AT THE SAME TIME.

THE PURCHASER UNDERSTANDS THAT THIS PUPPY IS SOLD UNDER A COMPANION/PET CONTRACT.This means that this puppy must not be allowed to produce future litters of puppies and must be spayed or neutered between the ages of 6 to 12 months. This does not mean that this puppy is of any less quality in health or temperament then siblings deemed to be 'show quality.' Companion/Pet puppies may or may not have minor differences in looks, structure, movement, etc., from show quality puppies, that indicate they MAY fall further from the ideal Golden Retriever as stated in the written standard of the breed. (For example, short ear pads or uneven coloring on nose, short or long tail...).

THE PURCHASER ALSO UNDERSTANDS THAT THIS PUPPY IS TO BE REGISTERED WITH THE AMERICAN KENNEL CLUB (AKC) UNDER THE AKC 'LIMITED REGISTRATION' PROGRAM. Limited Registration means that the dog can participate in all AKC events, except breed conformation shows, and any puppies ever produced by this dog will be ineligible for registration with the AKC.

IT IS AGREED THAT THE KENNEL NAME "PROMISE'S," will be used as the first word of the registered name of the puppy. Registered names are limited to 30 spaces by the AKC.

PURCHASER AGREES to take good and proper care of this puppy and the puppy will reside at the home of the Purchaser. The dog will be given adequate shade and housing, have access to a fenced yard, and will be properly and sufficiently fed (neither over or under fed). He will receive proper veterinary care throughout his lifetime, including annual (or as recommended) vaccinations and a daily antioxidant supplement to ensure preventative health care. He shall not be allowed to run loose in the Purchaser's community, or in any other location, nor shall he be kept chained or tied out, or allowed to ride uncrated in the back of an open pick-up truck, or mistreated or abused in any other ways. Under terms of this contract, Promise Kennels (Ron & Judy Inman) has the right to investigate the care of this puppy if circumstances warrant. If we (Ron & Judy Inman) feel this dog is not getting proper care and treatment, we have the right to pay for and have the dog examined by a licensed veterinarian mutually agreeable to the Purchaser and Promise Kennels (Ron & Judy Inman). If the veterinarian finds the dog a victim of ill-treatment, abuse or neglect, the breeders (Promise Kennels, Ron & Judy Inman) has the right to take full possession of the dog. Under such circumstances, all rebates/guarantees/warranties are VOID.

PURCHASER AGREES TO SPAY OR NEUTER THIS DOG. The spay or neuter operation will be performed by 16 months of age BUT NOT BEFORE 8 MONTHS OF AGE. It is for the HEALTH of the dog! The growth plates don't close until after 12 months for a Golden retriever puppy. If they are early (4-8 months) they will end up growing larger than they are genetically hard-wired to do. PLEASE protect your puppy's health and joints and say NO to early spay/neuter! Any violation of this condition shall VOID any rebates/guarantees/warrantees in this contract.

PURCHASER AGREES NOT TO BREED THIS DOG. Any violation of this condition shall VOID any rebates and/or guarantees/warranties in this contract.

Purchaser will promptly notify Promise Kennels (Ron & Judy Inman) of any change of address or phone number. Purchaser also agrees to maintain contact with Promise Kennels (Ron & Judy Inman) regarding this dog, and to reply as promptly as possible to inquiries about this dog from the Promise Kennels (Ron & Judy Inman).

Neither this dog, nor any progeny of this dog, shall be used for purposes of vivisection or research. Purchaser agrees that the Purchaser is not acting as an agent in the purchase of this dog. Purchaser also agrees that this dog, or any progeny of this dog, shall not be sold by or through any commercial broker or wholesale establishment, any chain store, catalog sales house, pet store or "puppy mill", nor be auctioned off.

Promise Kennels (Ron & Judy Inman) disclaims any damages to persons or property once this dog has left Promise Kennels (Ron & Judy Inman)'s possession, whether solely owned or co-owned by Purchaser.

Purchaser guarantees Promise Kennels (Ron & Judy Inman) the right of first refusal if the dog is to be sold or disposed of in any way. If Promise Kennels (Ron & Judy Inman) takes this dog back (to keep or for placement in another home), signed registration papers must accompany the dog. Refund will be made upon placement of said dog, after subtracting costs for any Vet costs, boarding, performing any necessary training of, and placing said dog . If Purchaser places said dog directly with another party (approved by Promise Kennels (Ron & Judy Inman), contact information must be given to Promise Kennels (Ron & Judy Inman).

Purchaser agrees to maintain preventative care of the puppy in regards to hip dysplasia such as proper nutrition, including avoiding excessive nutrition (more than 7% over ideal weight for height), proper exercise, and preventing stress injuries (ex. not allowing puppy to jump from heights taller than itself at the shoulder and no forced exercising, specifically running, until at least 18 months, preferably 24 months, of age.) Purchaser agrees to feed a quality food acceptable to Promise Kennels (Ron & Judy Inman).

As the Breeders, we expect the Purchaser to properly raise and train this puppy, insuring good socialization and health, and when/where possible attending training classes BY THE AGE OF 5 months, preferably through a recognized trainer/training school that uses respect and trust AND WILL NOT USE OR ALLOW OTHERS TO USE ALPHA ROLL OR OTHER CRUEL/UNUSUAL TRAINING METHODS TO DOMINATE THE PUPPY/DOG. Purchaser agrees to raise, train and maintain this dog to be well-adjusted. If the Purchaser is unable or unwilling to comply with conditions of these paragraphs, then all rebates, warranties/guarantees in this contract are VOID, and Promise Kennels (Ron & Judy Inman) shall have no further obligation.

Reasonable precautions have been taken to prevent this puppy from acquiring hereditary faults such as hip dysplasia (HD), Progressive Retinal Atrophy (PRA), or other genetic diseases. However, due to the unknown hereditary and/or environmental causes of these and other faults, NO GUARANTEE will be given against them, with the exception of the following:

VITAMIN PROGRAM FOR PUPPIES
After extensive research with different types of vitamins we have decided NuVet Plus is the best vitamin supplement choice for all our puppies and adult dogs. We are so serious about this vitamin regimen that we give it to ALL our dogs, and have now added it to all our health guarantees. Remember, all canine illness are NOT covered by vaccinations! Just as WE should use antioxidants, our furry family members will benefit from them also. With the daily use of these vitamins and yearly vet visits for proper vaccinations, your puppy will live a much healthier and longer lifestyle.

This daily wafer provides antioxidants that give a boost to the immune system to prevent skin and coat problems and creates a natural defense against over fifty major diseases including hip and elbow dysplasia and extends the life span of your dog. We think this is important due to the fact that we cannot control the type of dog food you are feeding and environmental issues and differences within each home and yard that are the cause of many allergies, coat and skin problems. We require all Promise Kennel puppies/dogs be kept on "NuVet Plus Canine" or an equivalent antioxidant for a minimum period of 3 years from date of purchase. NuVet Plus Canine is available to the buyer only through breeder recommendation. We prefer NuVet products due to ease of paperwork for all parties. NuVet Labs sends us a monthly report on which puppies from Promise Kennels are being supplemented with NuVet Plus Canine. If you choose to supplement with a different antioxidant, PLEASE KEEP RECORDS. Keep your new family member healthy, happy and out of the Vet's office!

Should the puppy listed in this Pet Contract be severely crippled by any of the guaranteed conditions prior to the age of 3 years and if contract conditions have been adhered to and suitable evidence is produced, the puppy may be returned to the breeder in good, clean condition at the buyer's expense with the Registration papers signed over to the breeder. Suitable evidence for HD is a written report from a Board certified Veterinarian and report from Orthopedic Foundation of America (OFA) stating the dog does not clear OFA for normal hips. X-ray must be taken by a specialist in Orthopedic Radiography as approved by Promise Kennels (Ron & Judy Inman), and may not be before the age of 12 months. Suitable evidence of PRA is a CERF report from an AVCO board certified veterinarian, and may be done at any age. A puppy of the same sex and quality, selected by the breeder, will be guaranteed to the buyer from another litter, though not necessarily from the same bitch or sire, nor from the next litter due to arrive. The breeder reserves the right to refund the purchaser his original price of the puppy should the breeder decide not to place another puppy with the purchaser. Alternatively, where the purchaser chooses to keep said dog, the breeder shall, at the option of the breeder, and upon proof of spay/neuter, reimburse the purchaser an amount determined by the breeder in line with the condition and its effects on the dog's life. In any case, this amount shall not exceed, in total and in combination for all conditions, a lifetime maximum of one half the purchase price of the puppy. The breeder may request that the purchaser obtain further opinions in the case of x-rays, eye and/or heart examinations. Obtaining additional opinions will be the responsibility of the purchaser, however AT OUR DISCRETION and on PRIOR APPROVAL we may provide partial costs of such further testing. The breeder may request to have any reports or x-rays mailed or shipped to the breeder's veterinarian. Under no circumstances will Promise Kennels (Ron & Judy Inman) be responsible for the cost of any veterinarian bills for any reason whatsoever, nor will Promise Kennels (Ron & Judy Inman) be responsible for the cost of surgery for any reason whatsoever.

PROMISE KENNELS (RON & JUDY INMAN) WILL BE LIABLE TO THE EXTENT STATED IN THIS CONTRACT ONLY, AND WILL NOT BE RESPONSIBLE FOR ANY EXPENSES INCURRED FOR ANY REASON FOLLOWING THE SALE, UNLESS SPECIFICALLY AND EXPRESSLY EXCEPTED BY WRITTEN AGREEMENT.

Promise Kennels (Ron & Judy Inman) agrees to stay in contact with Purchaser and agrees to be accessible to Purchaser and to answer any questions and help solve any problems, to the best ability of our ability, that the Purchaser may have after the purchase of the puppy. Promise Kennels (Ron & Judy Inman) agrees to keep Purchaser informed on the health status of the puppy's sire and dam and of the puppy's siblings.

Although Purchaser is not obligated to obtain AKC, North American Hunting Retriever Association (NAHRA), United Kennel Club (UKC), Canadian Kennel Club (CKC), or States Kennel Club (SKC) performance titles on the dog, title rebates are offered by Promise Kennels (Ron & Judy Inman) upon completion of all obligatory health checks on the dog at 2 years of age (OFA/CERF). Title rebates, up to a total of $400.00, will be paid by Promise Kennels (Ron & Judy Inman) to Purchaser after Purchaser gives Promise Kennels (Ron & Judy Inman) a copy of the certificate which indicates what title was earned.

TITLE REBATES ARE OFFERED ON THE FOLLOWING TITLES:

AKC -- Companion Dog (CD), Companion Dog Excellent (CDX) - $50 per title

Utility Dog (UD),Utility Dog Excellent (UDX), Junior Hunter (JH), Senior Hunter (SH), Master Hunter (MH), Tracking Dog (TD), Tracking Dog Excellent (TDX), Variable Surface Tracking (VST), Novice Agility (NA), Open Agility (OA) Agility Excellent (AX), Master Agility (MAX) - $75 per title

Conformation Champion (CH), Obedience Trial Champion (OTCH), Champion Tracker(CT), Field Champion (FC), Amateur Field Champion (AFC), National Field Champion(NFC), National Amateur Field Champion (NAFC) - $200 per title.

NAHRA -- Started Retriever (SR), Working Retriever (WR), Master Hunting Retriever (MHR), Grand Master Hunting Retriever (GMHR) - $75 per title.

UKC -- CD, CDX, UD, Hunting Retriever (HR), Hunting Retriever Champion (HRCH), Grand Hunting Retriever Champion (GRHRCH) - $30 per title.

CKC -- CD, CDX, UD, WC, WCI, WCX, TD, TDX -$30 per title; FC, AFC, NFC, NAFC -$75 per title.

SKC -- CD, CDX, UD - $30 per title.

Rebates for other titles (Agility and Rally) are also available. Please call us.

Titles earned by children handlers ALWAYS receive a rebate!

In the event that this dog, which is sold as a pet, is used for breeding and where written permission to the Purchaser from the Promise Kennels (Ron & Judy Inman) is not given to breed the said dog, Promise Kennels (Ron & Judy Inman) shall be entitled to and shall receive from the Purchaser liquidated damages in the sum of $10,000.00 (TEN THOUSAND DOLLARS) and this amount shall be binding upon the said Purchaser. Liquidated damages shall be payable on written demand by Promise Kennels (Ron & Judy Inman) listed in this contract. In addition, ALL foregoing warranties/guarantees will be void.

PURCHASER HAS READ AND UNDERSTANDS THE FOREGOING AND AGREES THAT ALL PARTS AND PORTIONS THEREOF CONSTITUTE A BINDING AGREEMENT. THIS CONTRACT CONSTITUTES THE ENTIRE AGREEMENT OF BOTH PARTIES (PURCHASER AND PROMISE KENNELS (RON & JUDY INMAN)) WITH RESPECT TO THE SALE MENTIONED ABOVE. NO PART OF THIS CONTRACTUAL AGREEMENT IS TRANSFERABLE. FURTHER, SIGNATURES BELOW ACKNOWLEDGE RECEIPT OF A COPY OF THIS CONTRACT BY THE PURCHASER.

____________________________________________________

PROMISE KENNELS (RON & JUDY INMAN) Date


_____________________________________________________

PURCHASER Date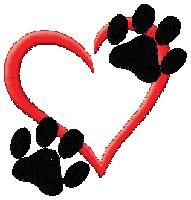 ALL CONTENT, COPY, AND PICTURES ON THIS SITE IS COPYRIGHTED AND MAY NOT BE USED FOR ANY REASON WITHOUT EXPRESS WRITTEN PERMISSION. (c) 2004 -2009 PROMISE KENNELS @~START EVERY DAY WITH PROMISE! ~@