My children (the real ones - WITHOUT fur!) sigh loudly when they are with me and someone asks to see pictures of my kids or grandkids.... they know most of the photos in my purse are of our dogs! We've been asked by many of our puppy families about our Grandchildren, so I decided to add a FAMILY page here. Enjoy these pictures of my grandchildren and even a few other family members...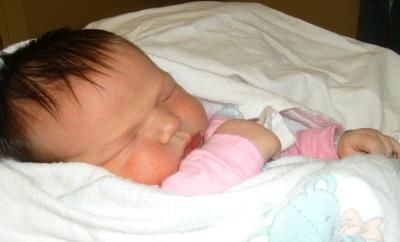 SHE'S HERE! Julane arrived on 12/29/07....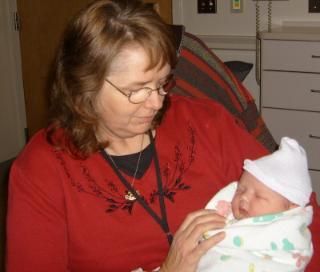 Proud Grandma Judy. Julane is just hours old.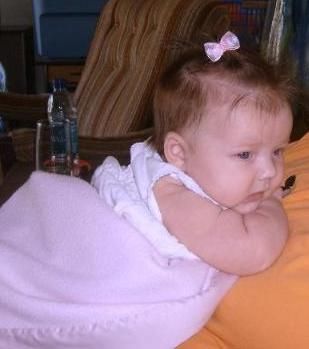 Jules (Julane's nickname) at 2 1/2 months old.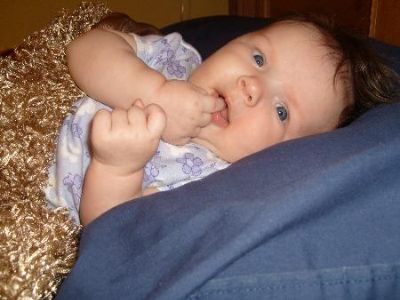 Little Blue Eyes.... March 27, 08.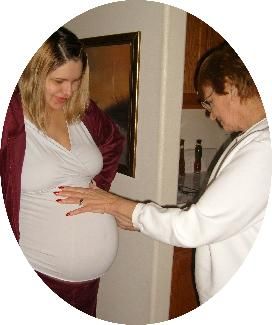 Heather, our daughter you see in most of the dog show photos, is pregnant - and OVERDUE as of 12/27/07... She was due on 12/14! Here is Heather and my mom (the baby's Great Grandma). I think they're praying the baby will COME OUT of there!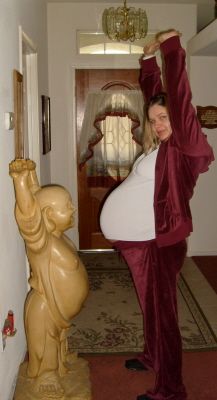 Here's another - the same day- of Heather. I think she's trying out for a Budda Belly... I'll update this page once she has the baby ...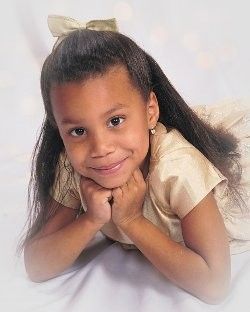 Ahhh, so hard to decide who gets to go first! I can just hear them all.... "ME FIRST!" But, I had to start with someone, so I'd like to introduce you to Adrienne. You can see photos of Adrienne with Faith by clicking HERE. You will need to go to the very bottom of the page.... Adrienne LOVES gum and blowing soap bubbles with her Grandpa. What a beauty!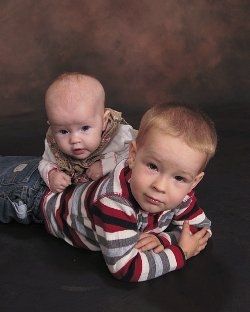 These 2 sweethearts are (L to R) Rori and Michael. You can sure tell they are brother and sister! My daughter Shawnicy sent a photo of them at the same age and they look like TWINS! Look for ANOTHER SISTER next year because Shawnicy is pregnant with Haley, who is due in June 2007.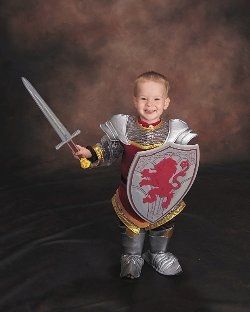 Our protector, Michael. I think he wanted to help Aslan with the bad witch in "The Lion, The Witch and The Wardrobe".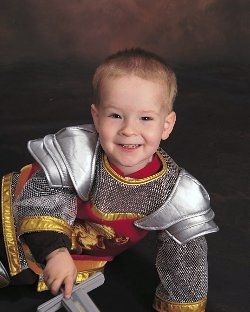 Michael loves to ham it up for the camera!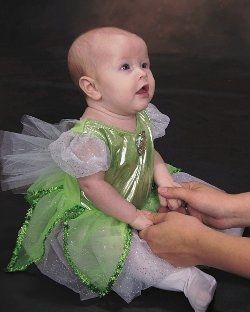 AWWWWW, sweet little Rori, a fairy princess?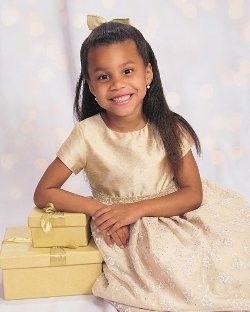 Adrienne and the Gold presents.... I think her dress is gold too.... definately one of MY favorite colors!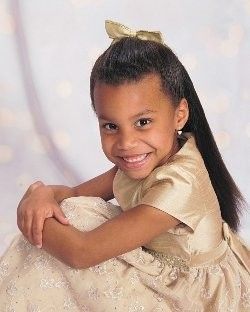 I love this photo.... look real careful.... you can see the little impish gleam in Adrienne's eye!!!!