AmCH Hyline Tatsthway Ahuh ILikit x CH Hytree's Hidden Surprise


MARCH 18, 2007 - Faith finishes her UKC CHAMPION TITLE!!!!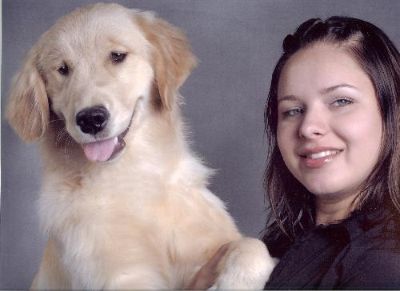 A beautiful picture of our daughter (and handler) Heather, and Faith. Faith won her first AKC class the day we took this picture in Bakersfield, CA, April 2, 2005. To view Faith's pedigree, CLICK HERE.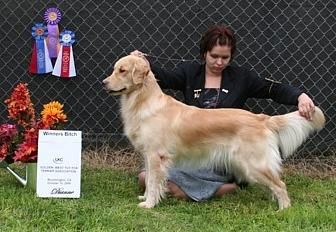 Faith & Heather after the UKC shows in Bloomington, CA. Faith recieved Best Female (aka "winners bitch")in both Shows 1 & 2, plus the Best Of Winners award in show 1. She has 60 pts and 1 major, so she only needs 40 more points and 2 majors for her UKC Champion status. (10/15/06)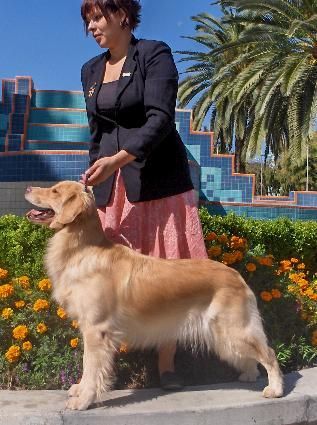 Faith & Heather at the Springer National, Oct '06. Couldn't pass up this beautiful fountain as a photo shoot!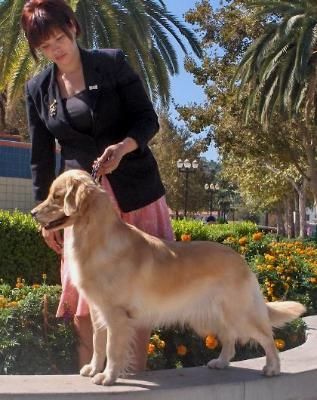 Faith is 2 yrs old now, and we will be getting her clearances. Check back from time to time to see how this sweetie is doing!

Faith and the Pacific.... Her first visit to the beach, Faith was interested in everything she saw, heard and smelled! After the 3 day dog show in Ventura we went across the street to the beach and let the dogs experience it....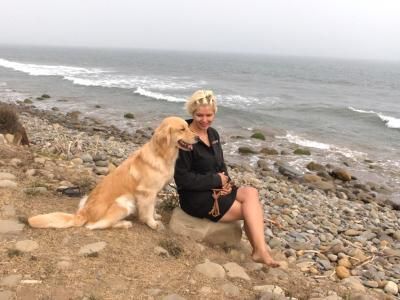 My beautiful daughter Heather, and my sweet Faith, sharing a secret. July 9, 2006.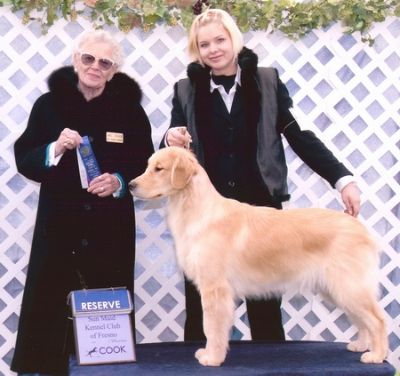 Faith and Heather at the Snmaid Kennel Club show in March, 06. Faith won Reserve.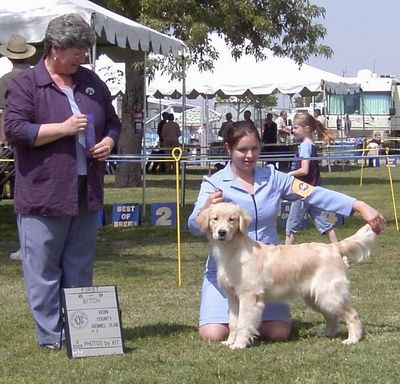 Faith at her first AKC show, at 6 months old. Faith was handled to her first class win (6-9 month) by daughter Heather. April 2, 2005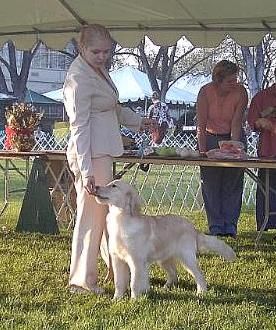 Just shy of being 6 months old, Faith was shown in the puppy "Fun Match" at the Sun Maid Kennel Club show in March 2005 where she won over older Goldens for Best Of Breed, and got a Group 3! She was awarded a beautiful rosette and a fuzzy, squeaky toy (a woobie), which she proudly carried around with her for the rest of the day! Heather did a wonderful job showing Faith.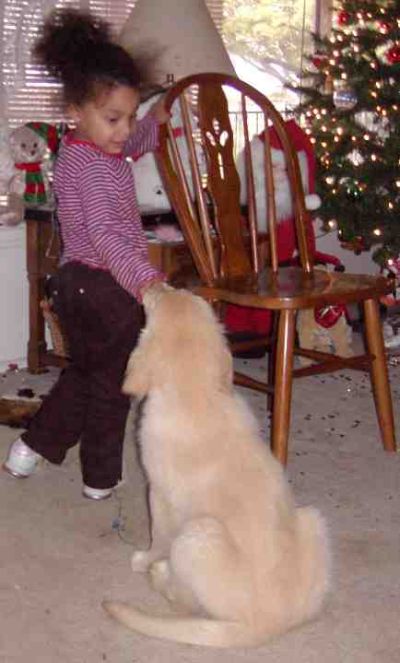 Here is a picture of our granddaughter Adrienne and Faith. Adrienne will be a good dog trainer when she grows up. Look at Faith's great "Sit"! Taken 1/1/05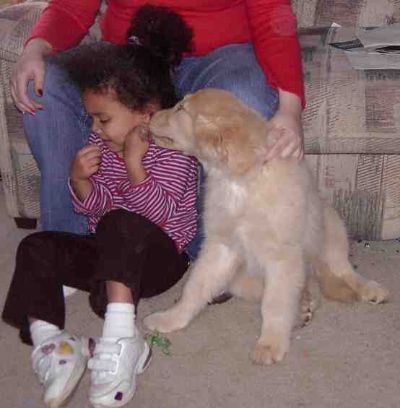 Telling secrets! 1/1/05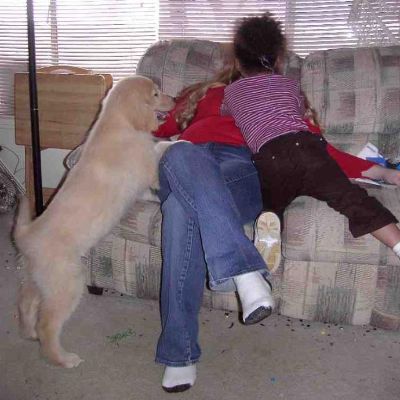 Tell us a STORY Mom! 1/1/05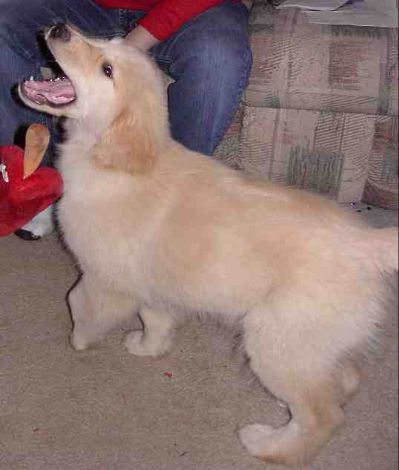 HAPPY NEW YEAR EVERYBODY! 1/1/05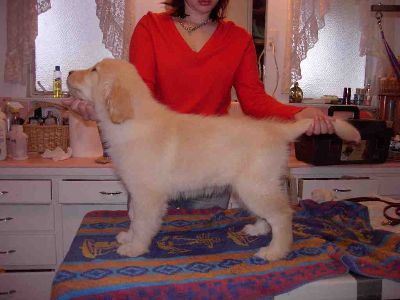 Beautiful Faith, being stacked after her bath. She is going to be one special show dog! Nice level topline, good rear angulation, wonderful dark pigment around expressive eyes and well-colored nose with a great profile. Taken 12/4/04.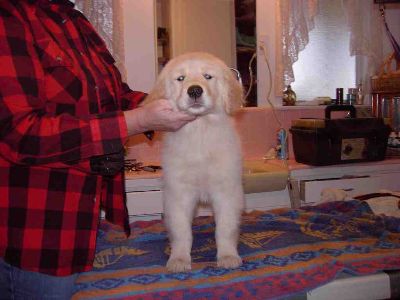 Isn't she one of the cutest puppies you've ever seen?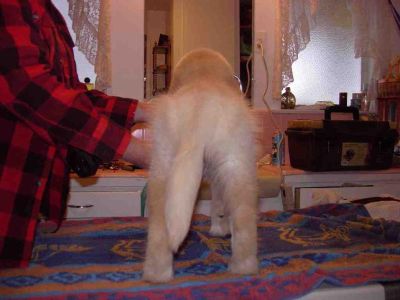 Great width and straight hocks. Faith is well put together. She will be a force in the show ring in late 2005. Be on the lookout for this striking girl!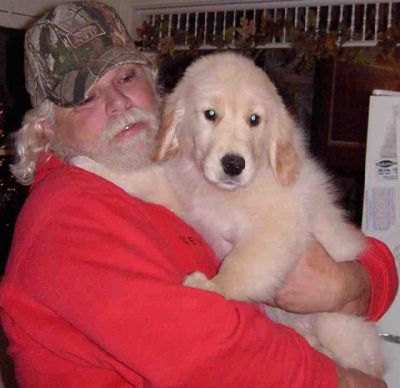 Here is Faith,our next future starlette! Seen here with Santa at 8 1/2 weeks old. Taken 11/15/04, right after she flew in from North Carolina!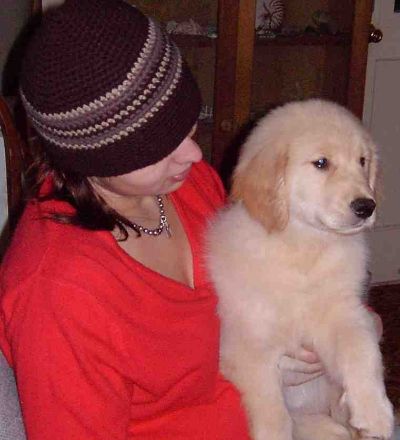 Here is Faith and Heather.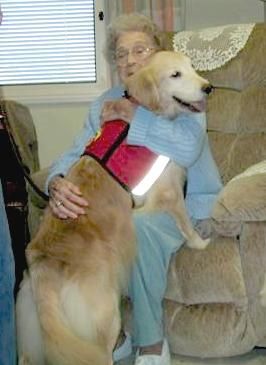 The next 2 pictures are of Faith's mom, Heidi, who is now a THERAPY DOG, just like our Pete!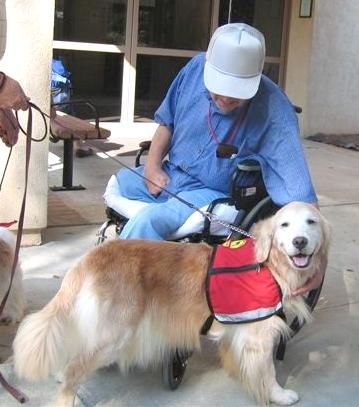 Heidi even LOOKS like Pete... CLICK HERE to go to Pete's page to see for yourself!

ALL CONTENT, COPY, AND PICTURES ON THIS SITE IS COPYRIGHTED AND MAY NOT BE USED FOR ANY REASON WITHOUT EXPRESS WRITTEN PERMISSION. (c) 2004,2005,2006,2007,2008 PROMISE KENNELS