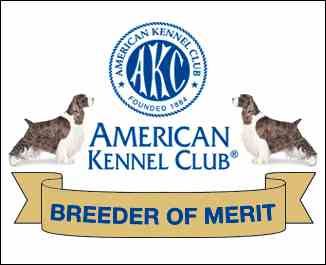 WE ARE PROUD TO BE AN AKC BREEDER OF MERIT!


Cap'n Jack x Raven ~ 1 boy available now ~ Show quality.

@~@~@~@~@~@~@~@~@~@~@~@~@~@~@~@~@~@~@~@~@~@~@~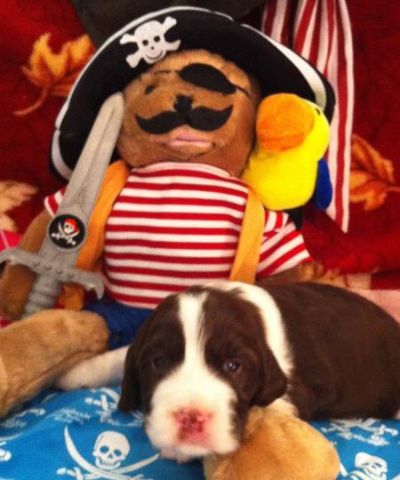 Pirate TREASURES !


A Basket of Scallywags... 5 weeks old.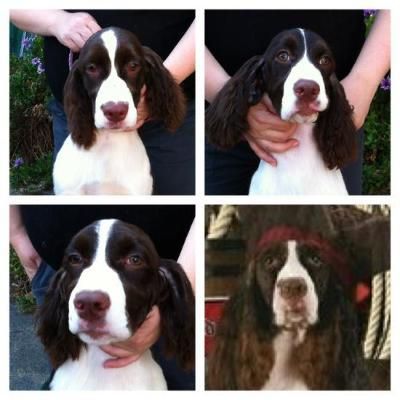 Headshots of the young pirates, 5 months old - and their dad, Cap'n Jack.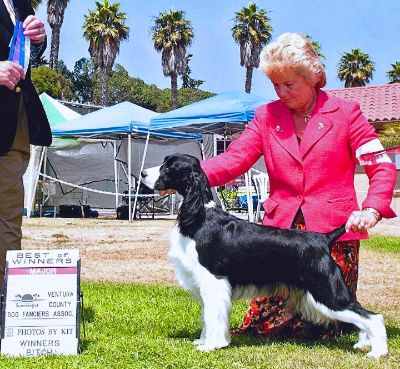 Raven (Am CH Promise's Up In D'Wild Blue Yonder) is a black/white girl, with a great personality who is ALWAYS ready for anything remotely resembling an adventure. ;-) She is a daughter of Falcon who is a beautiful liver/white dog who won a GROUP 2 at the EUKANUBA NATIONAL SHOW December 2009 and a Judge's Award Of Merit (AOM) at WESTMINSTER KC show in NYC February 2010 and is a BEST IN SHOW and BEST IN SPECIALTY SHOW winner!
We were extremely lucky to be able to breed her to the handsome Pirate, Cap'n Jack.

Was Bred To: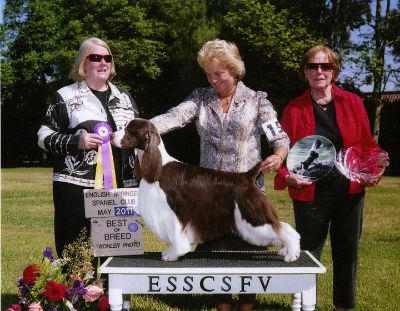 Cap'n Jack (BIS BISS GCH Oteins Cap'n Jack Sparrow). Jack is a wonderful liver and white Springer who has the absolute best personality! Now when you hear "good personality" you might think he isn't gorgeous but you would be WRONG! He has absolutely amazing front and rear angulation with movement that has him floating around the show ring. He is definitely a pirate as he will steal your heart!!! AYE MATEY!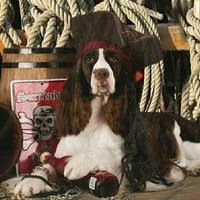 Cap'n Jack and Raven had 3 little Scallywags (boys) and 1 Treasure (girl).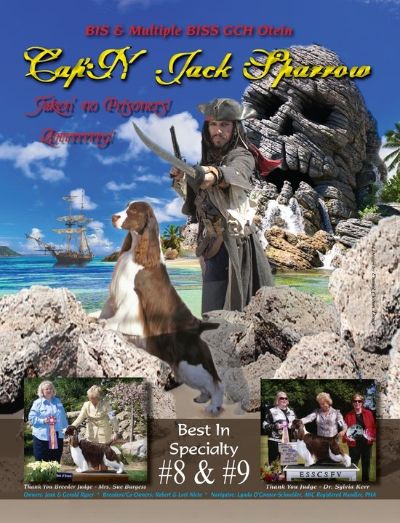 Thank you to owner Jean Ryser for permission to use a few of Cap'n Jack's wonderful ads. ENJOY!!!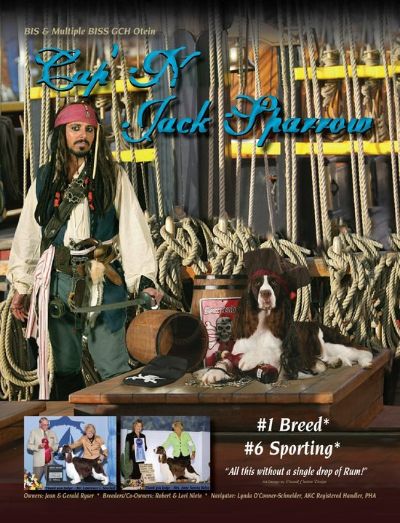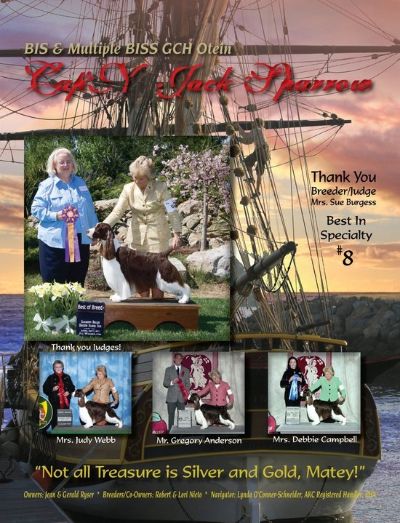 ~@~@~@~@~@~@~@~@~@~@~@~@~@~@~@~@~@~@~@~@~@~@~@~

Here are a couple of our past puppy pictures... ENJOY!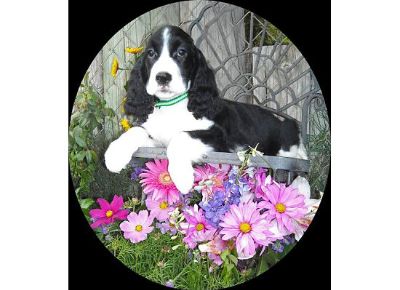 GO VISIT THE PUPPIES' WEB PAGE ON SHUTTERFLY! CLICK HERE! You can see the updated photos of the puppies at 10 weeks old.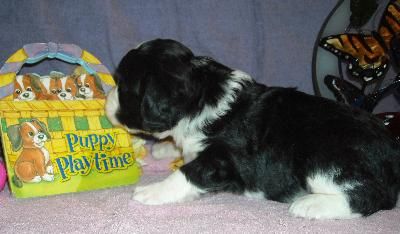 The Black and White Boy #1. He's so smart, he's reading the story book!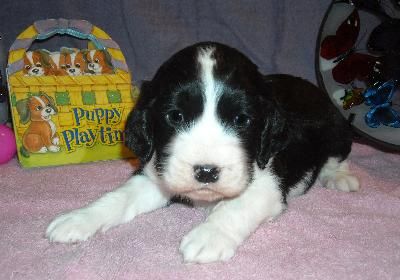 Black and White Boy #2. You Lookin' At ME?