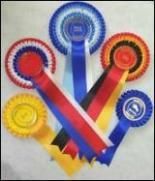 Citrine's One Two Many x Citrine's Go With Throttle Up MULTI CHAMPION AND BEST IN SHOW WINNER!

Our hopes and dreams for Susie were cut short when, 3 weeks pregnant with her first litter she developed Pyometra. In order to save her life we had to perform an emergency C-section. Our beautiful and loving Susie will now enjoy the life of a favored pet....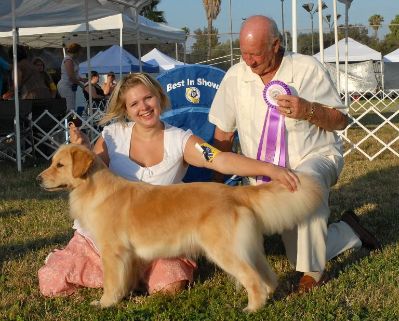 BEST IN SHOW!!!! Claremont, CA UKC show in HOT, MUGGY July, 2007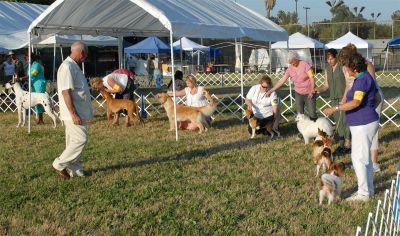 BEST IN SHOW RING - that's Susie in the middle..... AND SHE WON! July 21, 2007. Thank you Eric Sabroff for these show photos!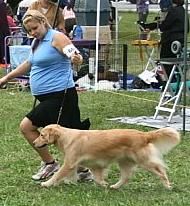 Susie on the move in Antioch, CA, Sept 23, 2007 (she won GROUP 2). Thank you Steve and Pam Steinbeck for these photos!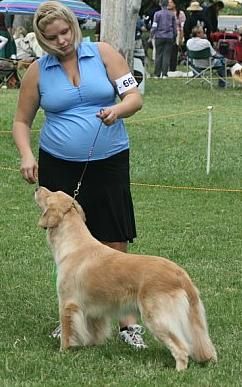 Heather and Susie in the Group ring, Antioch, CA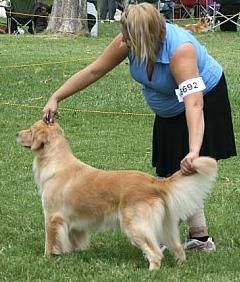 Group ring, Antioch, CA. Susie won a GROUP 2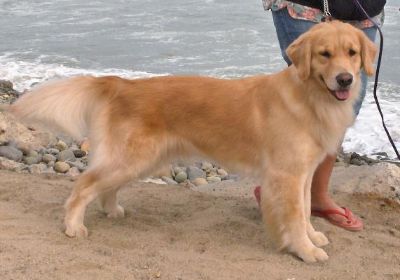 SUSIE IS NOW A MULTI CHAMPION! She finished her AKC champion title on 7/7/07 in Ventura with a 4 point major! Her show photo will be added once it arrives. Until then, enjoy a couple we took when we took Susie to the beach after her win.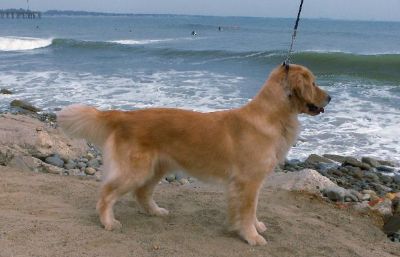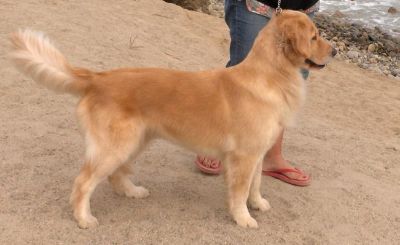 Susie was watching a surfer come out od the water. Just like her uncle, Beamer, on the very same beach!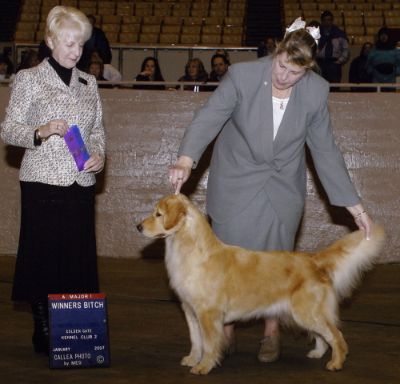 Susie, winning her first MAJOR at the prestigious COW PALACE. Handler is Ellen Cottingham. THANK YOU Judge Mrs. Jeannette McGinnis for this win!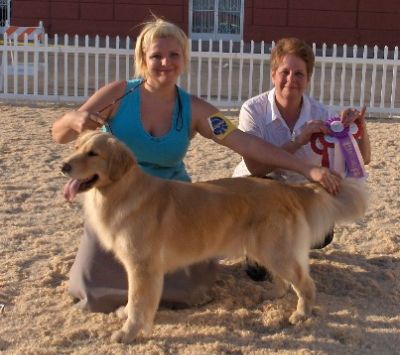 Yes, it was HOT! But little Susie Q won a RESERVE BEST IN SHOW at the UKC show in hot, HOT, H*O*T Bakersfield, CA April 28, 07. Hard to believe it was 97 degrees at the end of April! THANK YOU judge Jean Murray!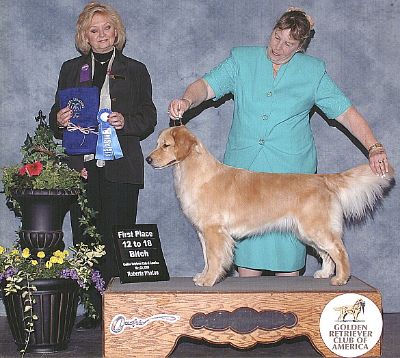 ANOTHER BRAG!!! Suzy Q placed FIRST out of 18 at the GRCA Western Regional Specialty in Spokane WA on May 25th in the 12-18 mo class PLUS she placed 3rd in the same class the following day (again out of 18). GOOD JOB!!!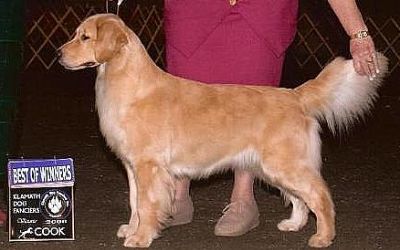 NEWS FLASH!! Suzy Q won her first AKC points Mother's Day Weekend 2006 in Klamath Falls, OR. Winning Winner's Bitch on Saturday for 1 point and Winner's Bitch and Best Of Winners on Sunday for her second point! WAY TO GO! Thanks to our handler Ellen Cottingham for teaching Suzy the finer points of becoming a show dog!-- (from the 12-18 month class).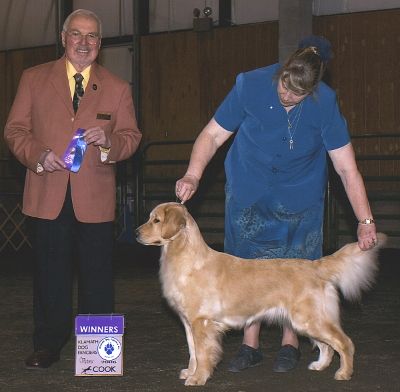 Susie and Ellen winnng her SECOND POINT Mother's Day Weekend!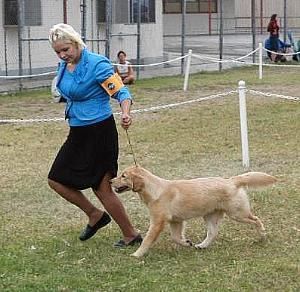 Susanna's (We call affectionately call her Suzy Q) pedigree can be seen by clicking here. Our Beamer is her uncle. She is a real cutie! This is a picture of Suzy and Heather at the Torrance, CA dog show in August, 2005. Suzy was born 12/29/04 so she is almost 8 months old in this picture.

ALL CONTENT, COPY, AND PICTURES ON THIS SITE IS COPYRIGHTED AND MAY NOT BE USED FOR ANY REASON WITHOUT EXPRESS WRITTEN PERMISSION. (c) 2004,2005,2006,2007,2008 PROMISE KENNELS