Arpège is our show girl from Citrine Kennels! We have a UKC Champion title on her and will start her AKC show career later in 2009 after taking time off for motherhood. OFA clearances: Hips GOOD; Elbows NORMAL; Heart NORMAL; Eyes(CERF) NORMAL.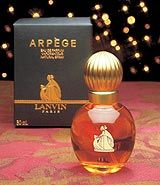 After trying to be creative with her name (wanting to include Citrine and Promise!) we came up with "Arpège". Named after the hugely successful advertising campaign from 1927 for Arpège fragrance, our little Golden girl arrived here at Promise Kennels on Feb 6, 2007 from the Pacific Northwest...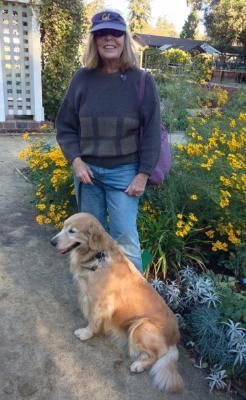 Arpege has been a wonderful member of our family. We are blessed our friends from Palo Alto fell in love with her too! She now warms the heart and feet of Harry and Aina!(Thanksgiving 2013)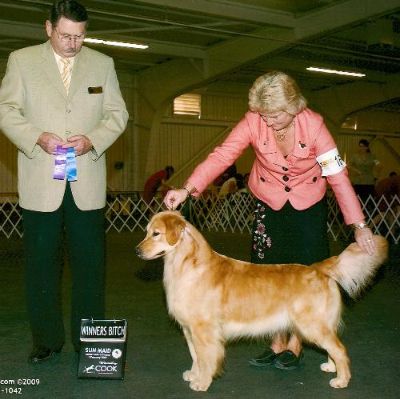 Arpege's 2nd AKC point. Sunmaid Kennel Club, Fresno, CA February 2009, with our friend and handler Lynda O'Connor.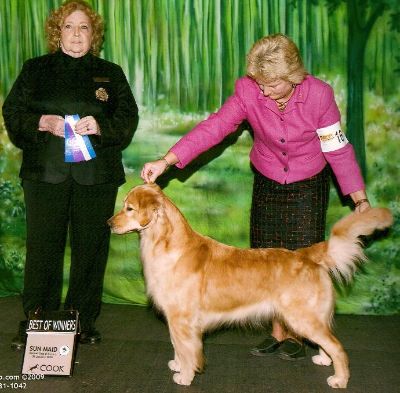 Arpege's first AKC point, Sunmaid Kennel Club, Fresno, CA February 2009. (And Lynda!)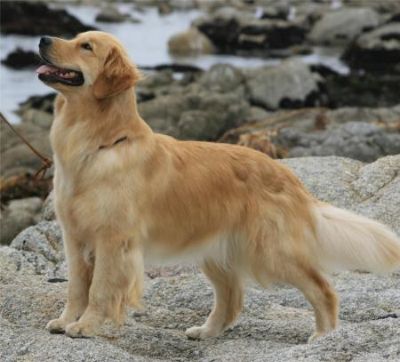 Arpège in Monterey, CA enjoying a break from the >100 degree July weather in Central California. She placed 4th and 3rd in the open bitch class at the AKC show in Carmel. We will be sending her out with a handler very soon - before she turns 2 at the end of October.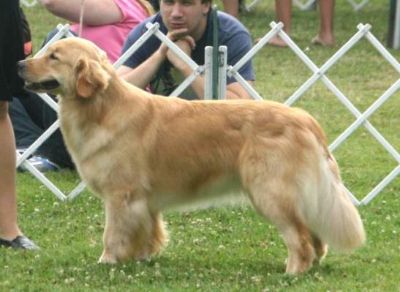 Stacked and waiting for the judge.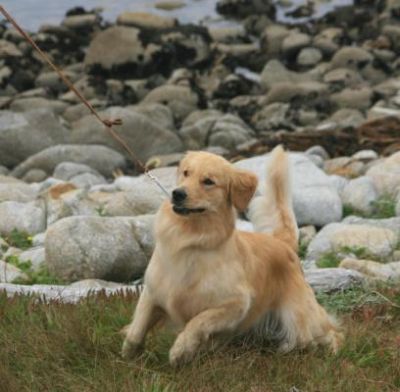 Arpège jumping after some drift wood....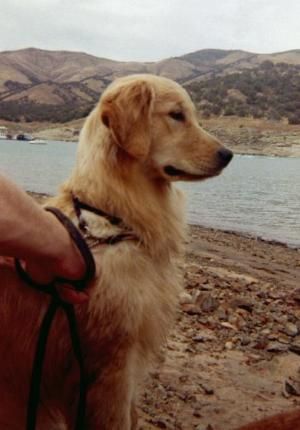 August 2007, Arpège at Pine Flat lake. Nice head shot.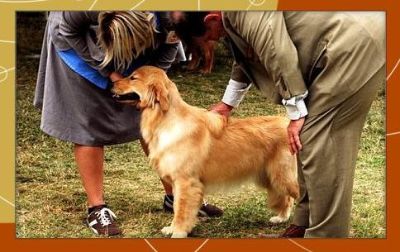 Here's our little Arpège at her first AKC show. Thank you Joel, for taking these ringside photos. Seems I am always too busy to get any taken at a show.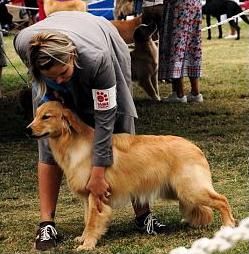 Arpège is 8 months old here. The show was in Ventura and we LOVE to go to that show to get out of the Summer Heat where we live!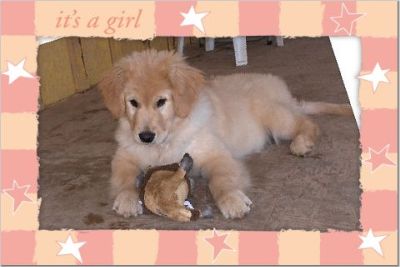 INTRODUCING..... Arpège! A sweet little girl who fit right in and enjoyed her first day in the California sun.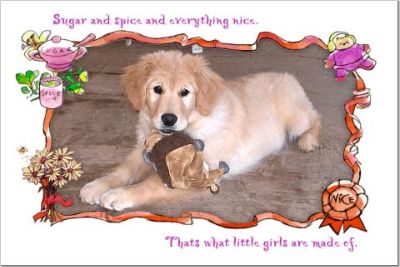 Sugar and Spice... She really IS sweet! And, just in time for Valentine's Day!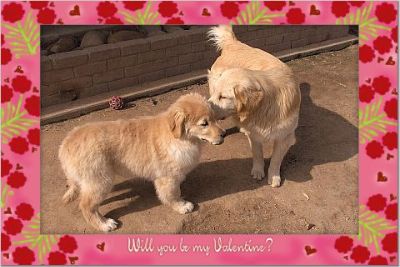 Remmy whispering sweet nothings into Arpège's ear....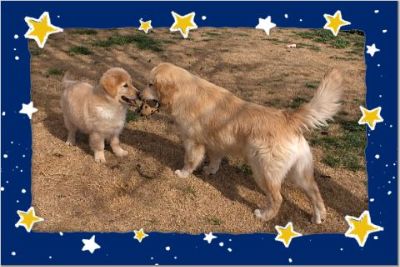 Our 2 new STARS! Arpège and Remmy, playing together with the buffalo toy.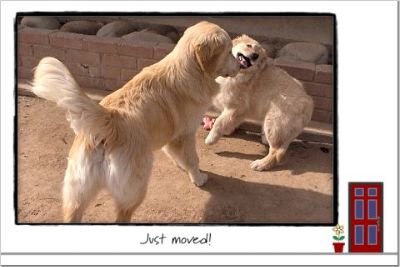 "....And THEN they put me into this big, noisy thing they called a PLANE... and after I took a little nap, I was put on this moving sidewalk, and then I saw SUNSHINE and was in CALIFORNIA! That's how I got here...." Arpège is telling Remmy all about her first plane ride.

See her pedigree by CLICKING HERE.

ALL CONTENT, COPY, AND PICTURES ON THIS SITE IS COPYRIGHTED AND MAY NOT BE USED FOR ANY REASON WITHOUT EXPRESS WRITTEN PERMISSION. (c) 2004-2014 PROMISE KENNELS ~START EVERY DAY WITH PROMISE!~