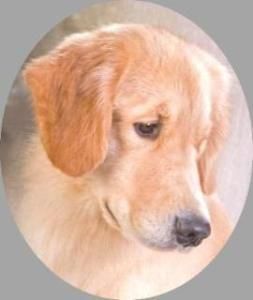 CACH-B UCI Int'l/Nat'l Ch Stylish Dreams Of Promise CGC, tDI X U-CH/Int'l CH Honor's Promise Jussay D'Word


EXCITING NEWS! HOPE WINS THE POINTS MAY 8TH at the RIO GRANDE VALLEY GOLDEN RETRIEVER SPECIALTY! PLUS HOPE IS OUR NEWEST AKC CHAMPION! She is also the #6 Golden Retriever in the UKC system's TOP 10. (Aug. 09)



At her very first weekend out in the show ring August '08, our little Hope started and FINISHED her UKC Champion title - EVEN WINNING BEST OF BREED OVER SPECIALS! She returned in August 2009 and won Reserve Best In Show! Thank you Judge Jim Jones for this placement!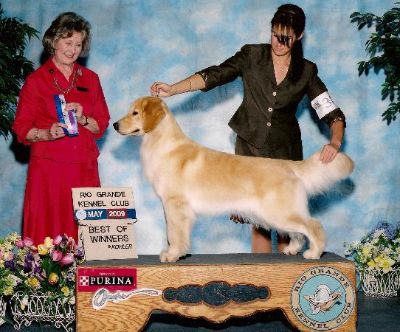 Hope and Rebecca did phenomenal in New Mexico! Here they are placing Best Of Winners again!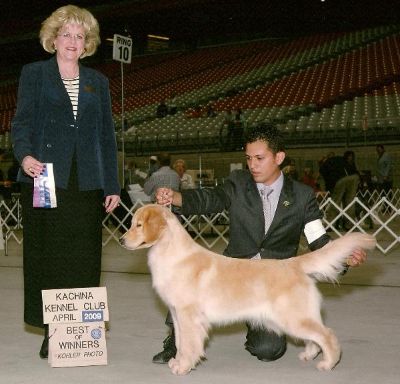 Christian Rangel and Hope winning another point in Arizona.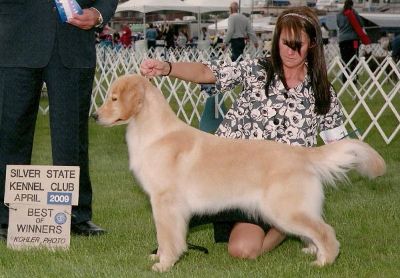 Hope and Rebecca winning Best Of Winners in Las Vegas!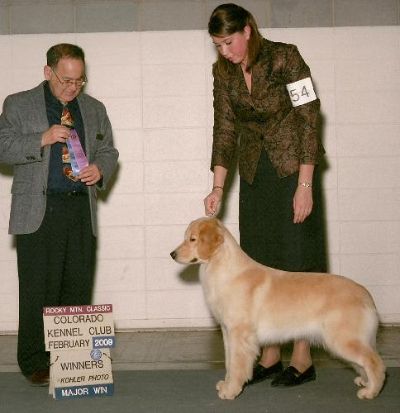 Hope winning her first AKC points - a 3 pt AKC Major at Colorado Kennel Club February 2009.


New paragraph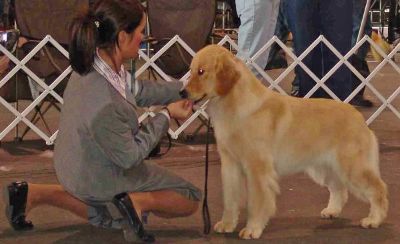 Hope in the open ring....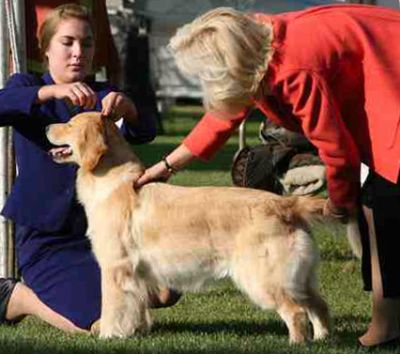 Hope in her AKC debut - the NorCal Golden Retriever Club at the Pleasanton, CA spedcialty show in Oct. '08. She placed 3rd!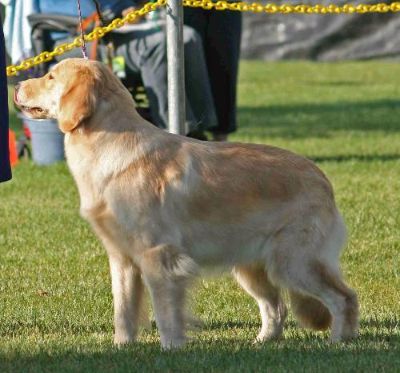 Hope placed 3rd in her class at the specialty. She's happy - and is licking her nose!


Hope moving around the ring in Peasanton, Oct '08.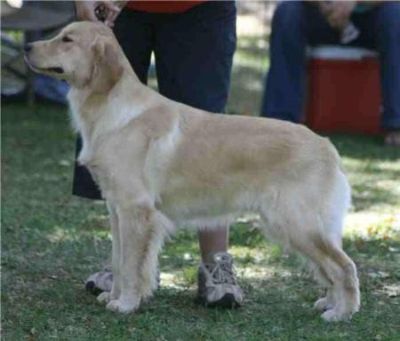 Hope is 1 yr old. Watch for her in an AKC ring near you!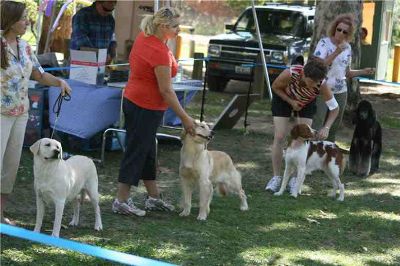 Hope and Heather in the Group ring.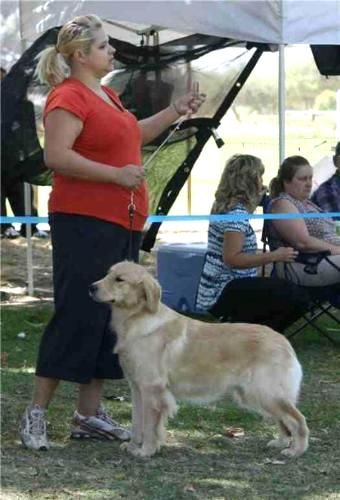 For her first weekend out as a show dog, Hope DID GREAT! A natural.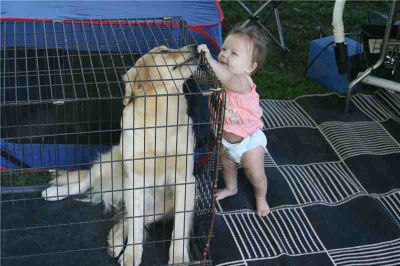 Hope and her partner in crime, our baby Junior Handler, Julane!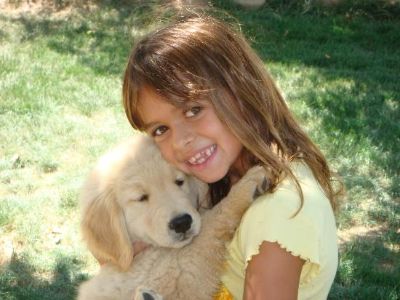 Hope is the daughter of our girl Faith and Pete. Here she is at about 2 months old. hope's beautiful friend is Daniela, who is the proud owner of Springer Owen. I think she was trying to talk Dad into taking home TWO puppies!