Can Ch. Snowtree's Grease! x Abelard On Walkabout To Kingsgold

Joey was born 7/15/07. I decided to give him a name in memory of my Grandma's going to Heaven - hence "When Love Goes Home".

Joey contracted PARVO, and after a gallant fight, on October 19th, 2007 (just 3 months old) he also went home to Heaven. I am sure he is jumping with all his puppy enthusiasm into the water while my Grandma and Grandpa try to fish, but I am also sure Joey is bringing laughter to the streets of Heaven! Jesus now has Himself a wonderful Golden puppy - and I'm sure He will take care of Joey for me (and let Grandma and Grandpa help!).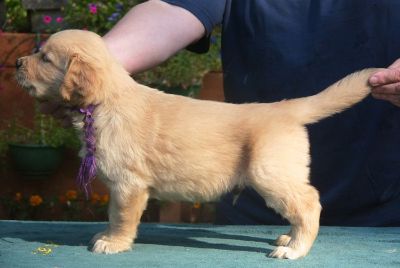 His call name is JOEY, but in my head, it's JOY, because that's what Grandma is feeling now. No more pain... and in Heaven. What could be better?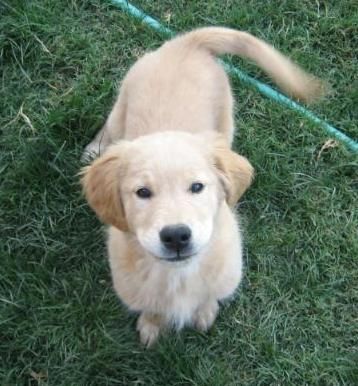 Joey arrived at Promise mid-September, only a few days after Grandma's Memorial. See Joey's pedigree by CLICKING HERE. Here is our happy boy, 3 months old. And, if you ever visit - WATCH OUT FOR THAT TAIL!!!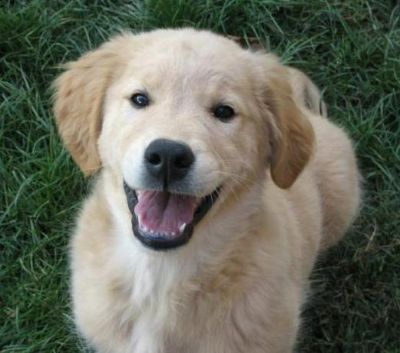 HAPPY, HAPPY JOY, JOEY! 3 months old. ALWAYS has a smile!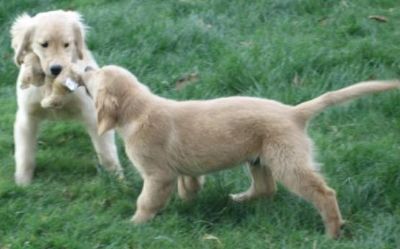 Here's Joey (right) playing with his best friend, Hope (4 months old).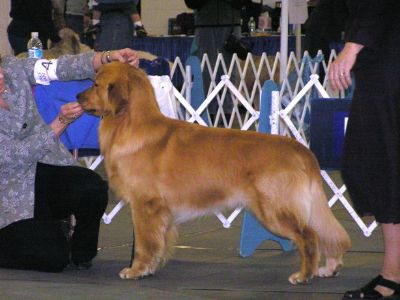 Here's Joey's dad, Danny.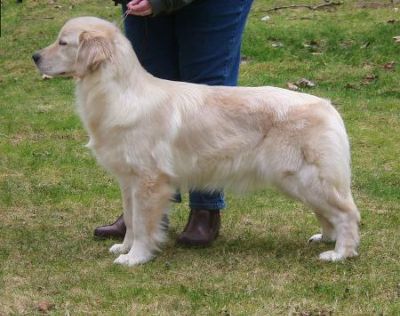 Joey's Mom, Opal. Pictured here at 11 months.

Another look at Opal.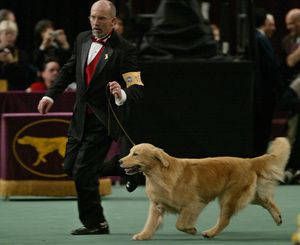 Opal's Dad is well-know.... won breed at Westminster 2006- and took the Group too! It's ANDY, Am/Can CH Chuckanut Party Favour O Novel SDHF OS.