Nala is a Springer - from our EARLY days! My sister cleaned my house for 3 days (and those of you who have visited KNOW what a JOB that is!!!) so she could get Nala for her kids - A WONDERFUL dog, Nala was always available if you needed to confide, cry, goof around, or party.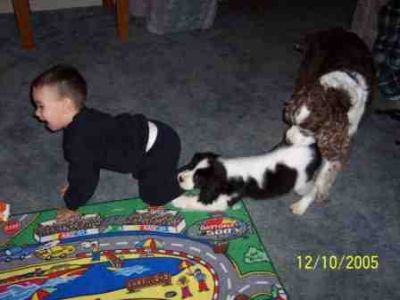 I knew I was Special,
Right from the start.
You loved me so dearly,
With all of your heart.

My leaving has hurt you, cry if you must,
But Heaven is wonderful – and here's a great plus--
Grandma was waiting, so healthy and strong,
She smiled when she saw me, she'd waited so long.

Then Grandpa took me down to the lake
And showed me the trout that he wanted to take.
And that golden pup Joey was there and we ran
Just like before, all around in the sand.

THANK YOU SO MUCH for sharing with me
The best home for a puppy that ever could be.
Occasionally you may miss me with a start,
When in the quiet you hear a soft bark.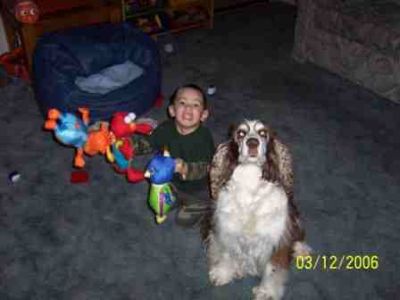 Just remember we Love you, and look to a star,
We're sometimes close by you, we'll never be far.
And tell little Michael. My BEST little friend,
To look in his heart, he can see me again.


LOVE, NALA