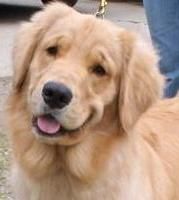 HI! My name is Max-A-Million! Max for short. I live in the coastal mountains of California, near Santa Cruz. I'm a Pete/Roxy puppy and I'm a year old in this photo. My family wants to see how I'll do in the show ring....So KEEP LOOKING! I am NOW a SHOW DOG! My *full* name is: U-CH/Int'l CH Maximillion's Golden Promise.


MARCH 18, 2007 MAX IS NOW A MULTI-CHAMPION!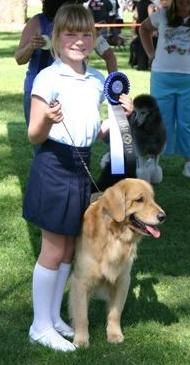 A BIG win... GROUP FIRST! Max finishes his UKC Championship! YAY Taylor! Good Job!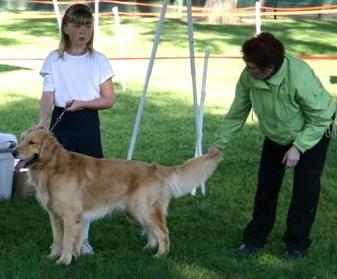 In the ring. The judge is going over Max. I think Taylor is thinking about all the handling tips Heather gave her...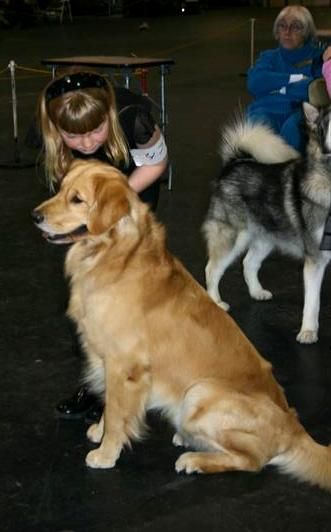 Here's Max, almost 2 years old and at his first dog show! Taylor is showing him... Taylor is one of his owners.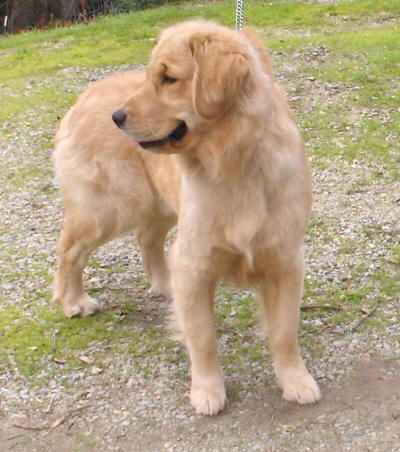 Max at 1 year old-- He's SUPPOSED to be focused on learning to stand for the judge in the show ring, but he's MUCH too interested in the ducks that live in the pond next door! Do you suppose he has that smile on his face because he's thinking about chasing them?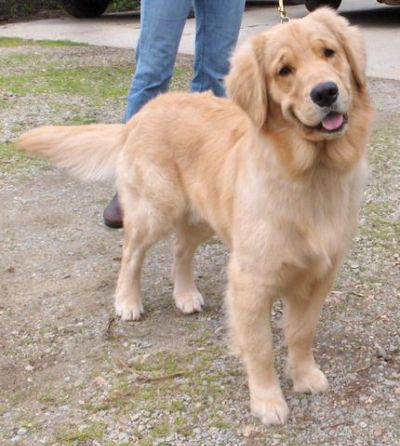 OH! Here I am! Focus, Focus, FOCUS! Am I a beautiful boy, or what?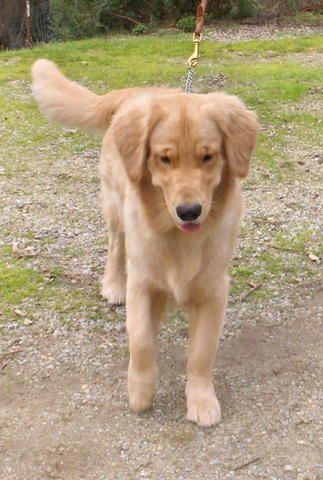 Okay, they told me to put my foot right here....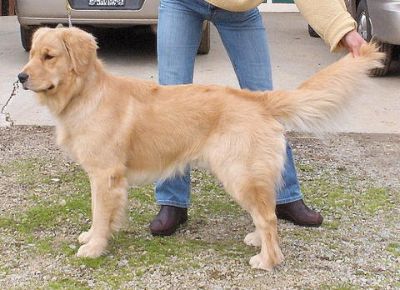 Max's first attempt at stacking (standing) for the judge in a show ring.... A little mre practice and a good grooming session... He'll be good to go. Now if we could only BRING ONE OF THOSE DUCKS he's so focused on!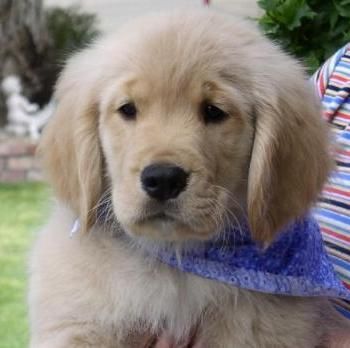 Here I am as a BABY. Aren't I CUTE?!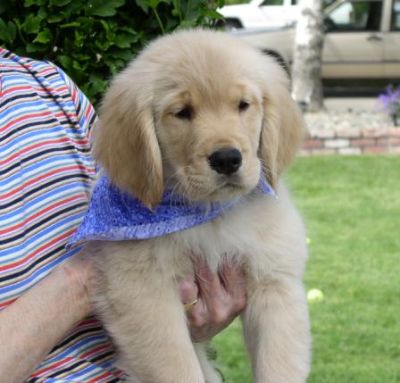 I just know I'm gonna BE A STAR!

ALL CONTENT, COPY, AND PICTURES ON THIS SITE IS COPYRIGHTED AND MAY NOT BE USED FOR ANY REASON WITHOUT EXPRESS WRITTEN PERMISSION. (c) 2004,2005,2006,2007,2008 PROMISE KENNELS