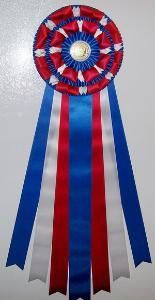 BIG BRAG!!!! Jake won a BEST IN MULTI BREED SHOW in Modesto, CA on April 12. 2008. Jake is out of Vanilla Soda by Pete (CACH-B UCI Intl/Natl Ch Stylish Dreams Of Promise CGC, TDI cert, service dog) and is co-owned with Steve, Pam and Marika Steinbeck. The same day, Jake completed his UKC Champion title! Watch for him in the Champion class as he is specialed to complete a Grand Champion title, and hopefully find his way into the UKC Top 10! EXCELLENT JOB!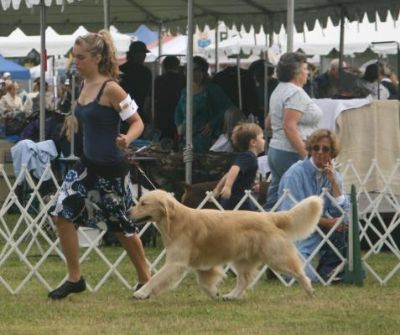 Nice shot of Jake's movement in the ring, Carmel, CA during his first AKC weekend shows.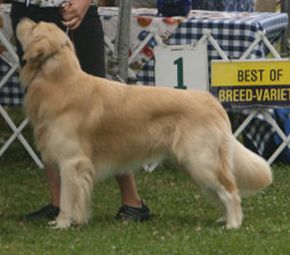 Jake placed 2nd on Saturday and 1st on Sunday in the Open Dog class. Not bad for his first AKC show.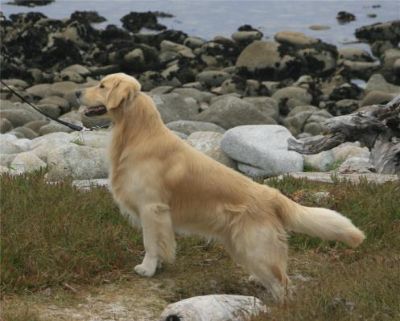 After working the ring in Carmel, Jake watches the seagulls and pelicans at Pacific Grove, Monterey.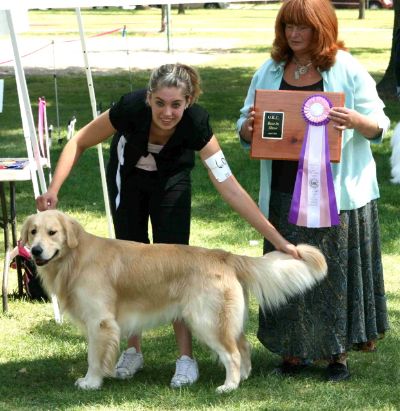 Jake's Best In Show photo. Marika doesn't look happy at all, huh? hahaha! ;-)))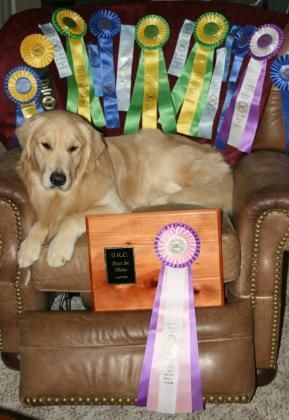 Jake and his haul of ribbons for the 4 shows on 4/12-13/08. What a good Best In Show winner! Jake won the Gun Dog group 3 out of 4 times during the weekend. Congrats to his family, Steve, Pam and Marika Steinbeck!


Jake completed his International/National JA Champion title in Sept '07.

Jake, in Rancho Cordova, CA at a UKC show. He is almost finished with his UKC Champion title requirements.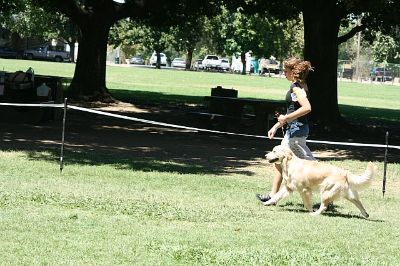 Gaiting 'round the ring-- Jake and Marika.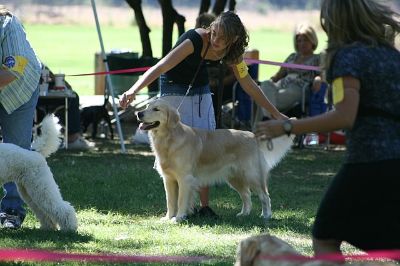 Jake in the GROUP class - he placed 3rd! Rancho Cordova, CA UKC show, August '07.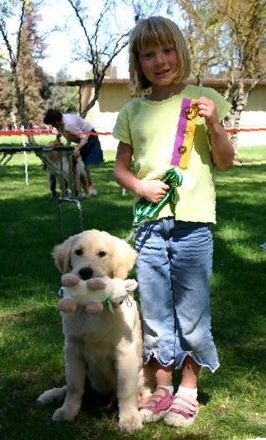 Jake at his first ever show-- in March, '07. He is 4 months old and won a RESERVE BEST PUPPY IN SHOW. Not bad! Thank you Margaret, for showing little Jake for us!

ALL CONTENT, COPY, AND PICTURES ON THIS SITE IS COPYRIGHTED AND MAY NOT BE USED FOR ANY REASON WITHOUT EXPRESS WRITTEN PERMISSION. (c) 2004,2005,2006,2007,2008 PROMISE KENNELS