We kept 3 of the Faith x Seeker puppies, trying to decide which ones to add to our breeding program. CLICK HERE to visit their pedigree page. I have them all on this page right now, but as they start winning titles I will set them up their own page. In the meantime, ENJOY!

NEW! 12/22/09 ~ SCHOLAR AND TRUE ARE AVAILABLE AS SHOW PROSPECTS



New paragraph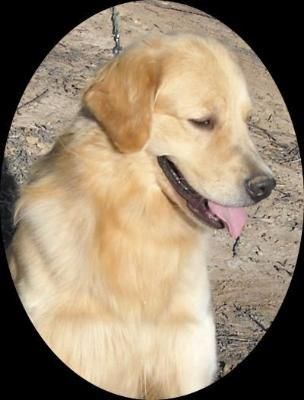 Scholar May 2010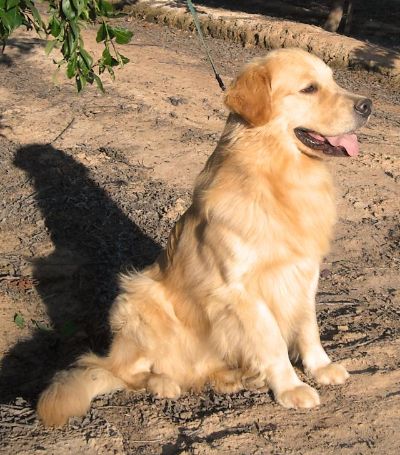 Scholar's SIT STAY, May 2010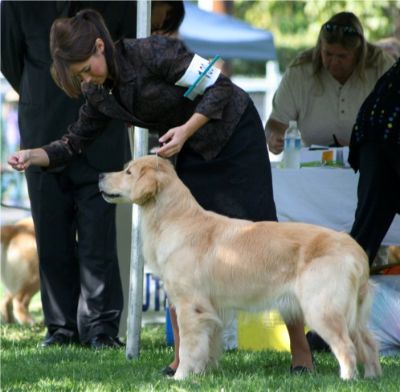 Scholar and Rebecca in Pleasanton, CA at the NorCal Golden Retriever Specialty, October 2009.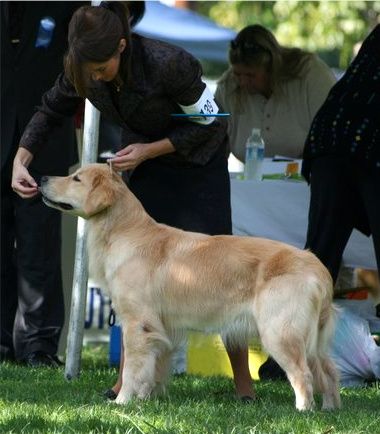 Hey, that smells good.... Guess I'll stand here like a good boy! AND I get a few ribbons too!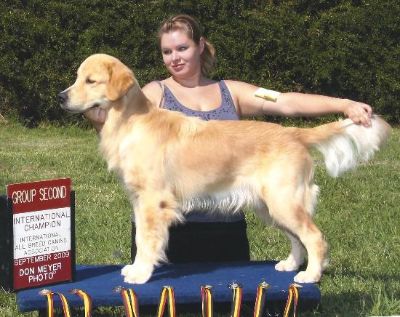 Scholar was at the IABCA shows in Antioch, Sept 26-27 with his sister Joy (see below). He had a great time while gathering the wins to become a new Champion. He won Best Of Breed Puppy 3 times, along with two Group 2 wins for BOB Puppy, and he won three Best Bred-By Exhibitor Puppy placements and three Group placements in Bred-By Exhibitor Puppy, one Group 2 and 2 Group 3s.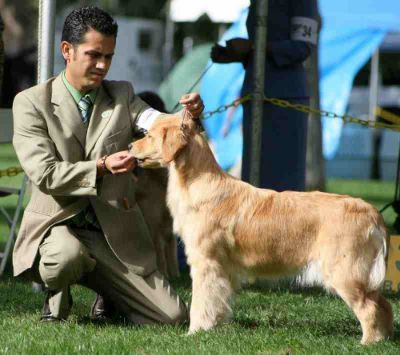 Chistian and Joy in the ring at the Pleasanton CA NorCal Golden Retriever Specialty. Joy placed in the ribbons all 3 days.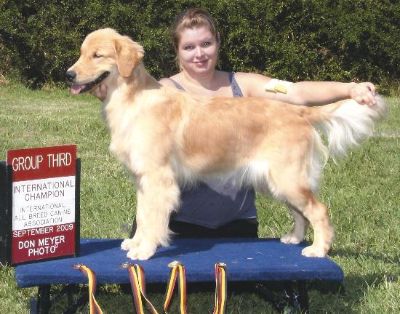 Joy attended the IABCA International shows in Antioch September 26-27 and came away with a new Champion title AND TWO Group 3 wins! One for Best Bred-By Exhibitor Puppy and one for Best Of Breed Puppy.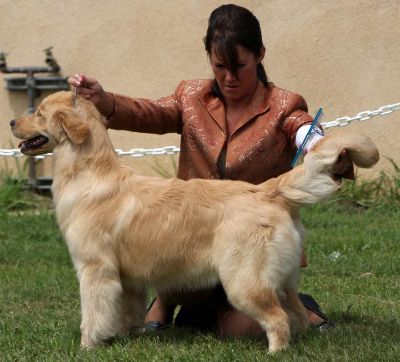 Joy at the July '09 Ventura shows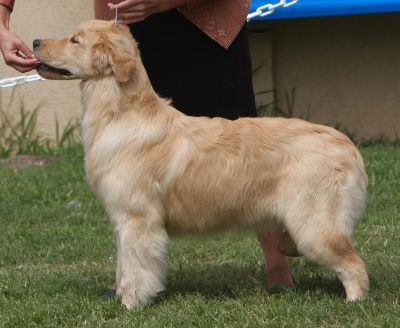 Ventura show photo - Joy learning to be a show dog.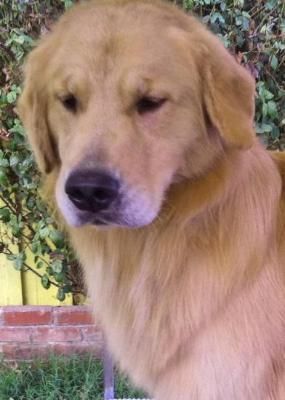 True, October 2010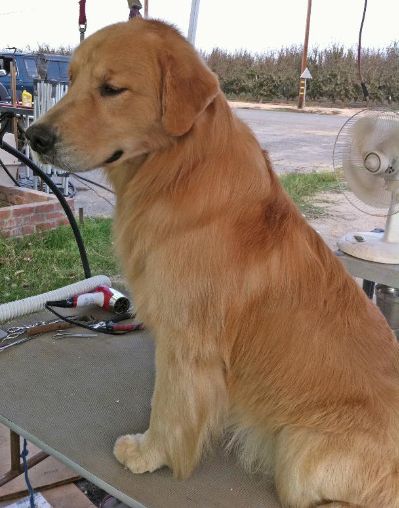 True on the grooming stand, October 2010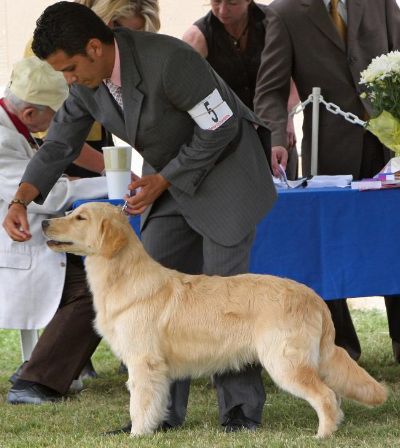 True in the ring with Christian, Ventura July '09.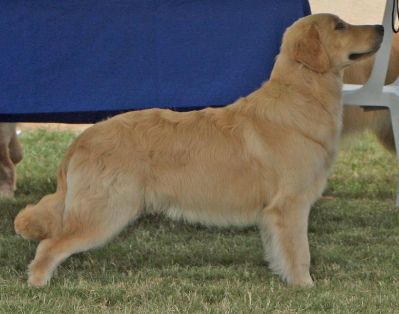 True in a Free stack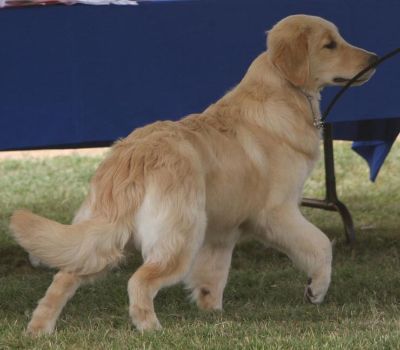 True - Wait, what's that over there?