UCICB Int'l CH/Nat'l CH Stylish Dreams Of Promise CGC, TDI x UCICB Int'l CH Angel Dust (Pic on right, Tony having fun!)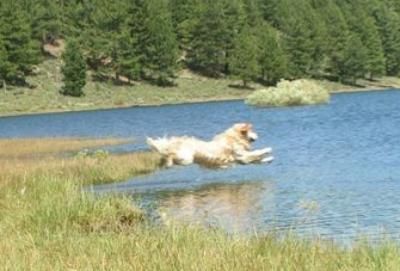 Tony is one athletic boy! A Summer 2006 photo.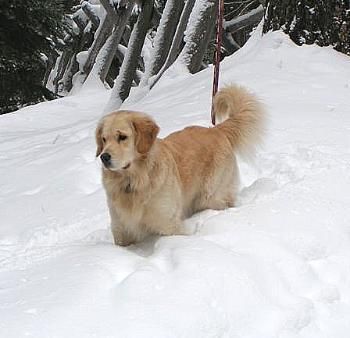 Gorgeous Tony, Winter Jan. 2006... We had this picture on the homepage until the beginning of Spring. Wouldn't this make a great Christmas card???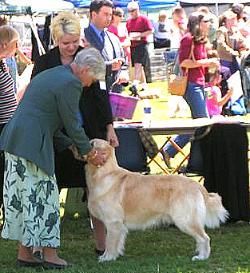 Tony at the Santa Cruz, CA dog show on Saturday, August 20, 2005. Tony is being examined by the judge...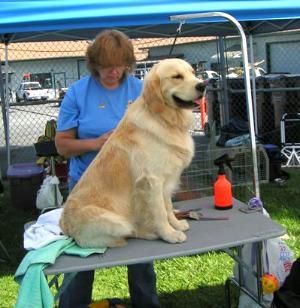 Tony in the "hot seat" getting ready for his time in the show ring. Yes, that's Judy, putting the finishing touches on him. And no, the table wasn't crooked, it's the photographer! (HI MICHELE AND JOE!!! ;-) )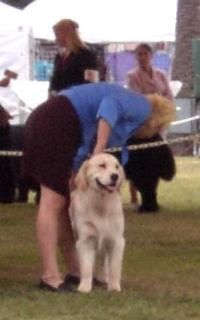 Heather and Tony in the ring at the Ventura CA show, July 2005. On Friday he won FIRST PLACE, Saturday he won THIRD PLACE and Sunday he won SECOND place, so he has a RAINBOW of RIBBONS for his Ventura weekend!

This is Tony's class, 12-18 month puppy dogs.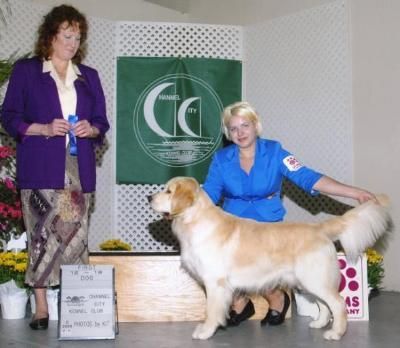 Here's Tony after his FIRST PLACE win at Ventura, CA in July 2005.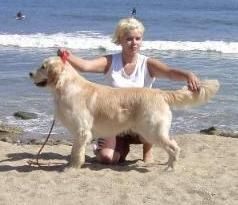 Tony and Heather at the beach, Ventura, CA July 2005 after 3 days of judging.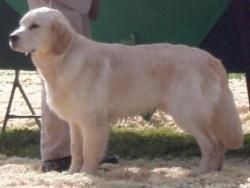 Tony and his handler, Dave Schnieder, getting ready to enter the show ring for the first time. Hanford CA, March 2004. Tony's human Mom and Dad were in Hawaii while Tony was gathering up his 4 BLUE RIBBONS at his first 4 dog shows. They were VERY PROUD of their big, beautiful boy! For many more pictures of Tony, click on the "Puppy Pics! button on the left!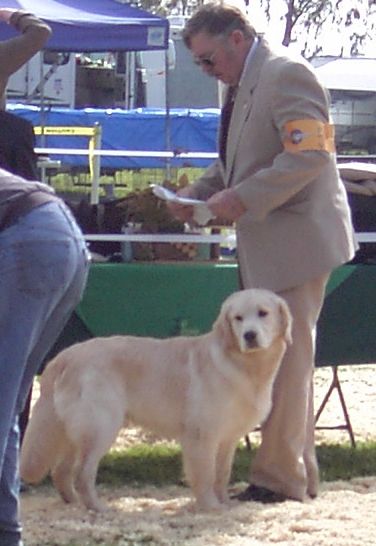 Just hangin' out, waiting.... and wondering, "What's all this about?"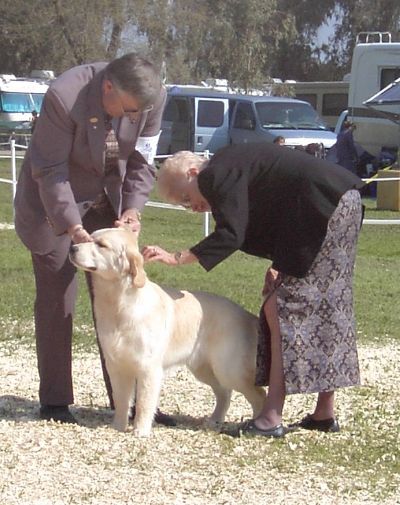 Day 4, in the Winner's Class.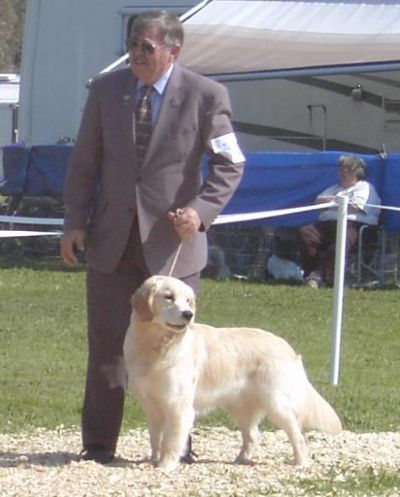 In the ring. So much to see and hear!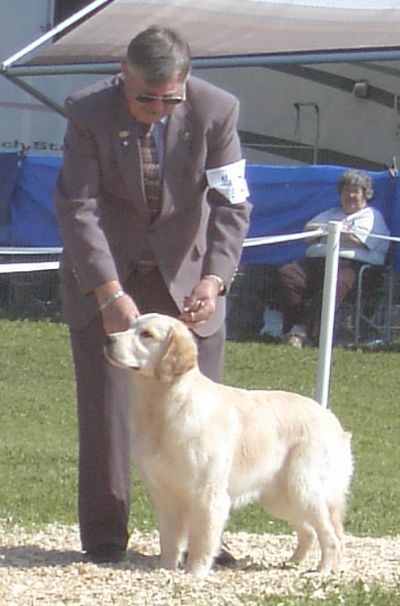 Opps, time to pay attention!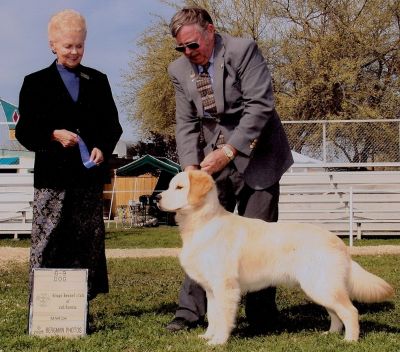 Tony's picture with the Judge and his handler in March 2005. He won his class, 6-9 month puppy dog.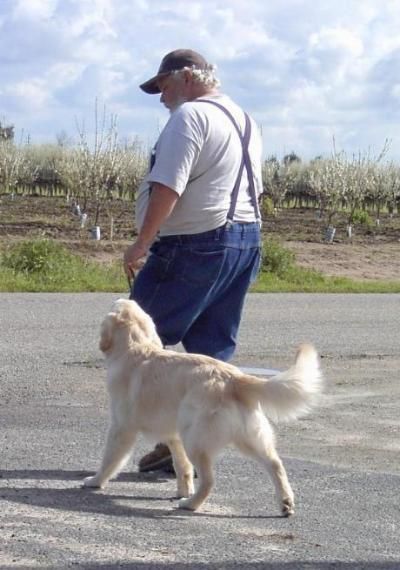 Tony and Ron during a training session. Tony is learning to walk along at different speeds.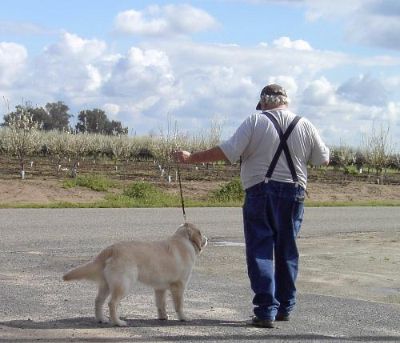 Here Tony learns about standing still while a person goes around him.

STAND, STAY! What a good boy!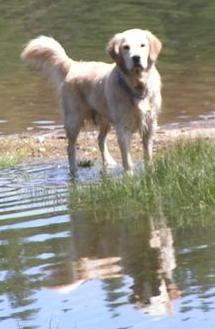 Here is TONY, at home in the Santa Cruz hills or Truckee, he keeps busy!

ALL CONTENT, COPY, AND PICTURES ON THIS SITE IS COPYRIGHTED AND MAY NOT BE USED FOR ANY REASON WITHOUT EXPRESS WRITTEN PERMISSION. (c) 2004,2005,2006,2007,2008 PROMISE KENNELS