CACH-B Int'/Nat'l CH Stylish Dreams Of Promise CGC, TDi x Tangold Riverie


OBIE FINISHES his UKC CHAMPIONSHIP! He also placed 2nd in the GROUP ring on July 22, 2007.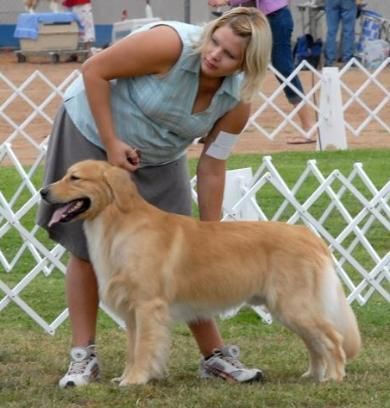 Obie and Heather in the ring at the Torrance dog show in August 2007.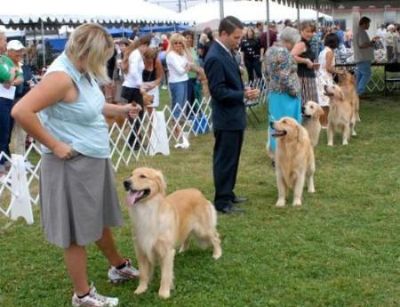 Obie is the first dog seen in this Winner's Class at the Torrance dog show in August 2007.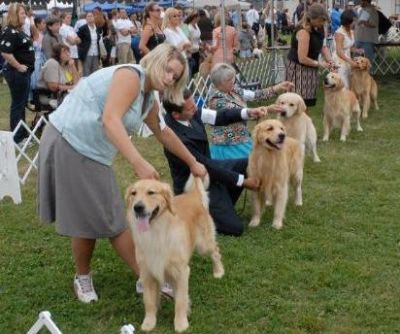 The same Winner's class.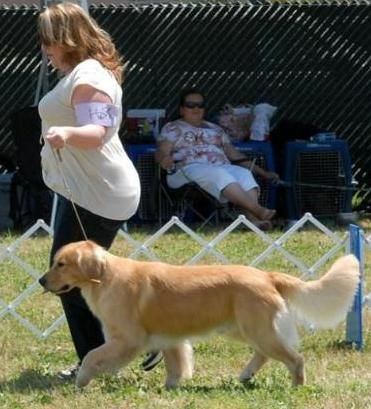 Obie is G*R*O*W*I*N*G up! Here he is in the ring with his co-owner and WONDERFUL person, Kathy, at the UKC show in July, 2007. Kathy helped handle Obie to his CHAMPION TITLE and a GROUP 2!

Golden Boy Obie - Won Best Male (aka Winners Dog) in both Shows 1 & 2, Best of Breed Show 2, Best Of Winners show 2, and a 4th in Group for Show 2. He has 60 points and 1 major towards his champion status and only needs 40 more points and 2 majors to complete his UKC Championship. All this and only 11 months old!(10/15/06)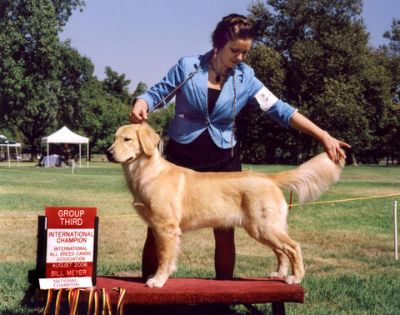 A "Pete" son, Obie is doing very well for himself and making us proud! His first weekend in the show ring proved to be very exciting! In addition to earning his National and International JU titles, he won 3rd in the Sporting Group. (The 6 ribbons under the title sign are attached to the medallions he won!). (8/20/2006)

Obie is co-owned by us with a wonderful family in Southern California - Kathy, Eric and Ryan!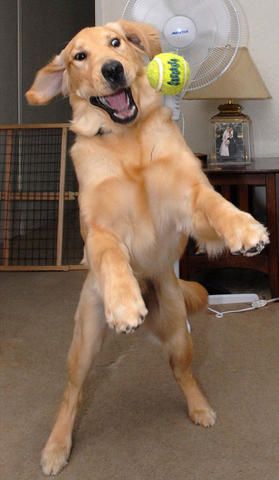 Keeping his eyes on the ball....Obie is DEFINATELY a TENNIS BALL NUT!!!! This great shot was taken by Eric, one of Obie's owners.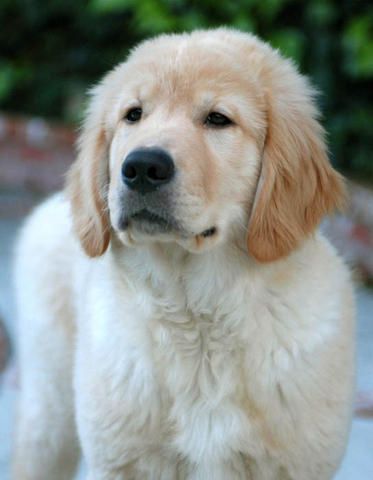 Obie at 4 months old...

ALL CONTENT, COPY, AND PICTURES ON THIS SITE IS COPYRIGHTED AND MAY NOT BE USED FOR ANY REASON WITHOUT EXPRESS WRITTEN PERMISSION. (c) 2004,2005,2006,2007,2008 PROMISE KENNELS