CACH-B UCI Int'l/Nat'l CH Stylish Dreams Of Promise CGC TDi x Apricot Ice


Diamond finishes her UKC Champion title just a week shy of being 9 months old at the Hanford, CA shows at the end of September, 2007.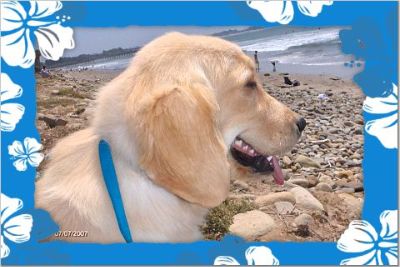 We kept the little girl from the Pete/Apricot litter. My daughter Heather named her "Diamond". Head shot at 6 months. (A "natural" California Blonde!). 1st dog show pics are below!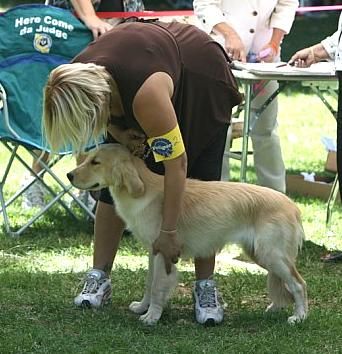 Diamond's 2nd weekend out, in August 2007. On day 2 she won BEST OF BREED and a GROUP 3!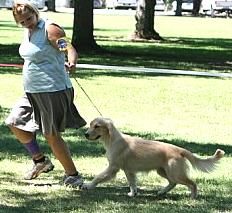 Gaiting around the ring 8/19/07 with Heather (who is 5 1/2 months pregnant!)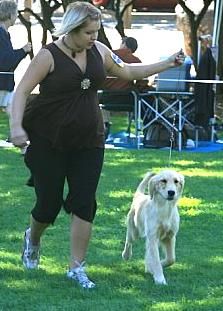 Diamond, gaiting in the ring.... 8/18/07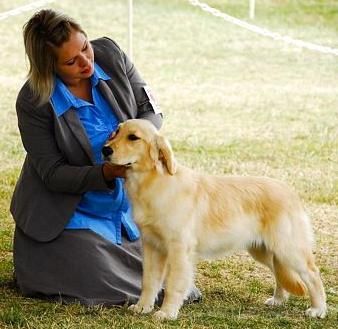 Diamond, 6 months old at her FIRST dog show! A very nice show stack.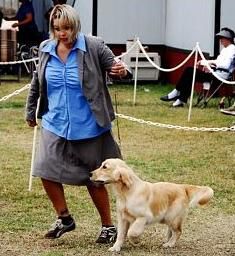 Running around the ring, Heather (PG and a broken foot!) and Diamond did a GREAT JOB in the Bred-by Exhibitor class - with all those older dogs, she still ended up getting 4th place!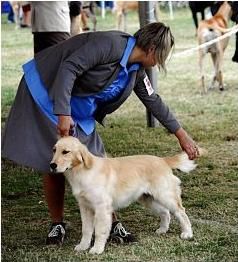 Trying to get a show stack. Diamond will get better. The first shows are all about having fun in the ring so the dogs look forward to going.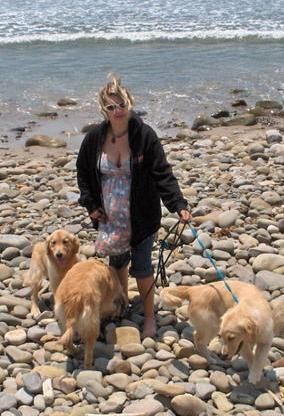 Here are the Beach Babies--- From the left, Arpege, Remmy (well, his rear), and Diamond. Enjoying the beach for the first time after the dog show in Ventura, CA.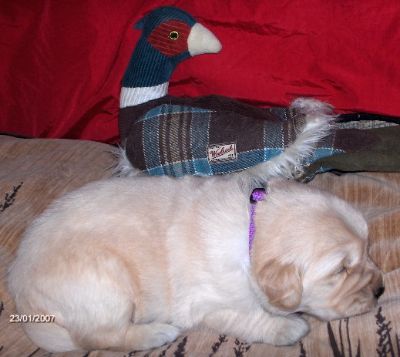 Here are some when she was REALLY little! (2 1/2 weeks old).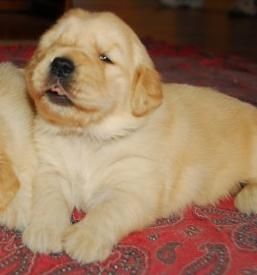 3 weeks old...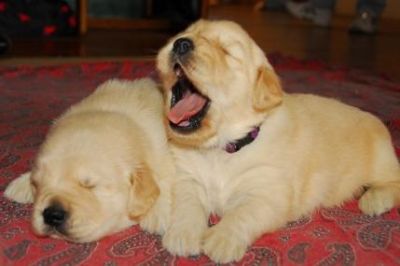 YAWN!

ALL CONTENT, COPY, AND PICTURES ON THIS SITE IS COPYRIGHTED AND MAY NOT BE USED FOR ANY REASON WITHOUT EXPRESS WRITTEN PERMISSION. (c) 2004,2005,2006,2007,2008 PROMISE KENNELS