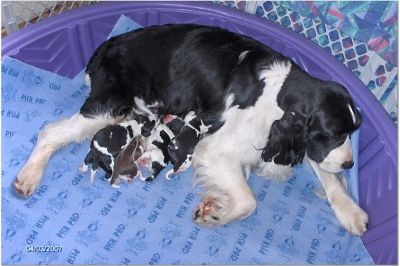 The babies on their birthday 3/4/07.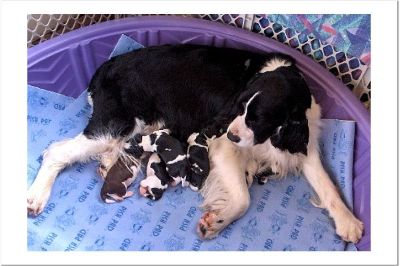 6 puppies. 3 black/white boys. 3 girls, one is liver/white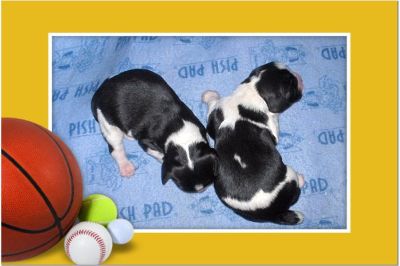 1 day old.... 2 of THE BOYS.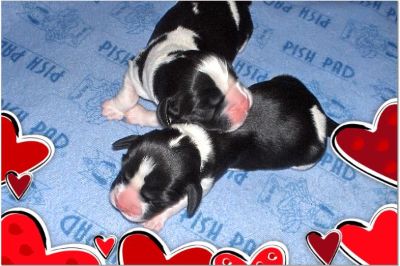 The boys sweet faces.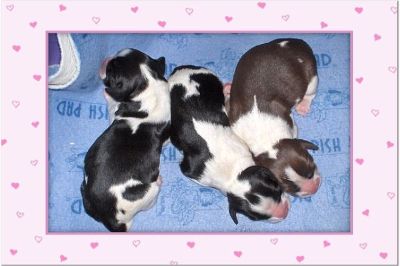 The girls... One of the girls is extra special...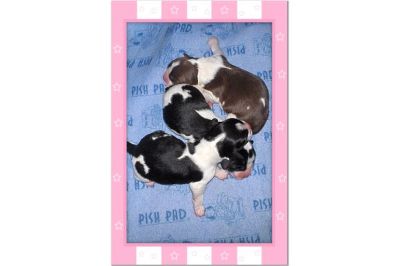 She's got a secret... she's one of the black and white ones...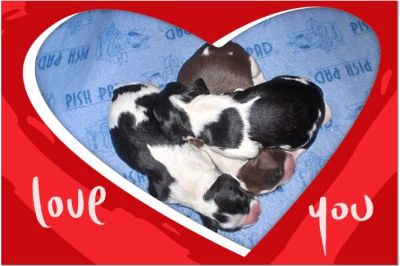 SHE HAS A HEART on her shoulder! See her on the top (laying sideways)? She's going to be a real sweetHEART!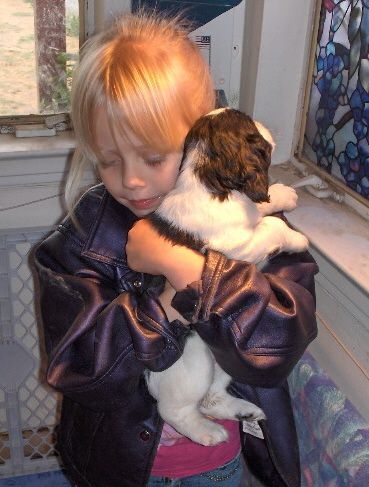 Our granddaughter, Desiree, with her favorite-- the liver/white girl. 5 1/2 weeks old.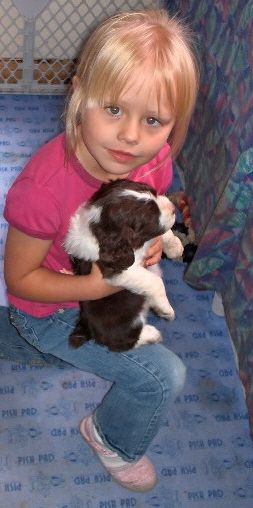 Desiree and the liver/white girl (named Sunny by her owners). Desiree was really good with all the puppies. She helped me mix up their food, and even helped give one a bath!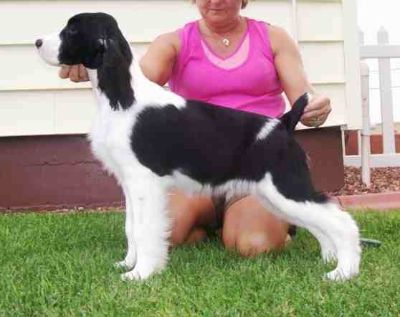 This is KEEPER at 4 months old.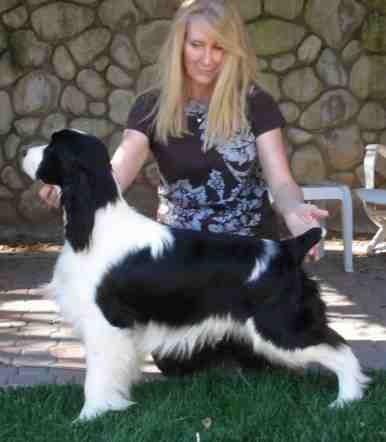 Keeper at almost 1 year old.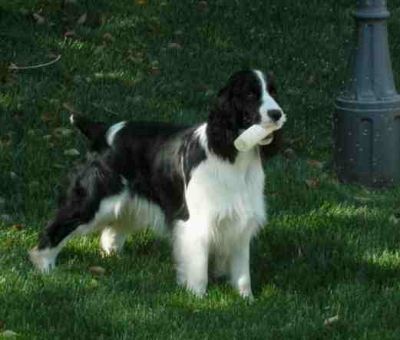 Keeper, almost 1 yr.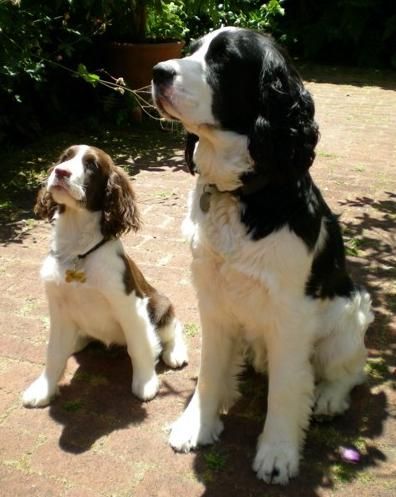 These handsome Springers are (R-L) Sunny, a liver/white girl from Maggie's litter and DJ, a black/white from Binnie's litter. They share their dad, Junior. DJ is a full brother to our Boomer and Harley. I believe Sunny is about 3 months here, and DJ would be a year old, or close to it. Click on the photo to go to DJ's litter page.

ALL CONTENT, COPY, AND PICTURES ON THIS SITE IS COPYRIGHTED AND MAY NOT BE USED FOR ANY REASON WITHOUT EXPRESS WRITTEN PERMISSION. (c) 2004,2005,2006,2007, 2008 PROMISE KENNELS