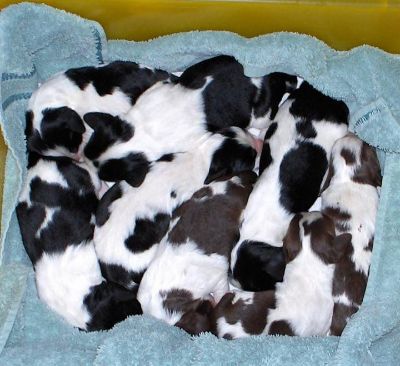 Are these cute or what???!! You can't see it well, but there are 3 liver and white boys, and 5 Black and white pups (one girl). Junior (AKC CH/UCI Int'l CH Promise's Junior Maverick) and Binnie (CH Jester's Ulterior Motive) did a GREAT JOB! To see the 2 we kept go to the Springer Spaniels page and click on Princess Harley or Boomer!


Binnie and babies.... before their tails got docked (they did just fine).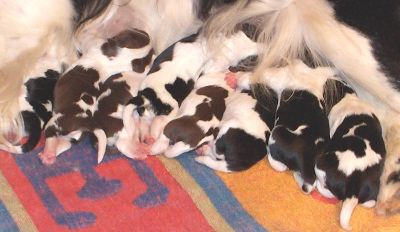 A close-up... you can kind of pick out the brown puppies if you look REALLY hard!


3 weeks old.... 7 in a row....Hey, where's that 8th puppy???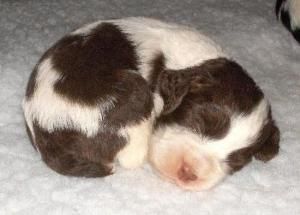 HERE'S that last puppy! Curled up fast asleep......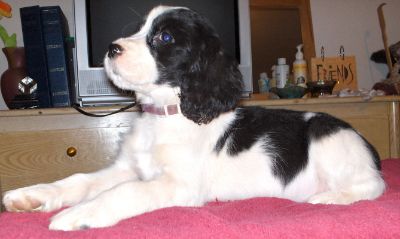 This is Princess Harley... A Black and White girl-- the ONLY girl in this litter! We will keep her to show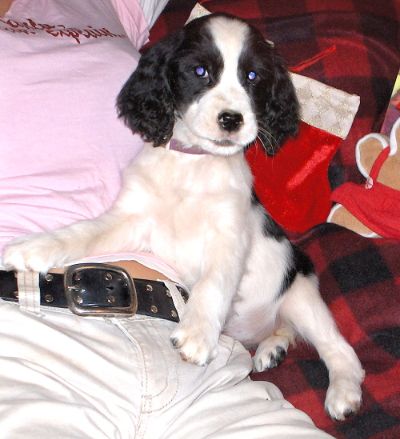 "WHO, ME?! Princess Harley has ATTITUDE!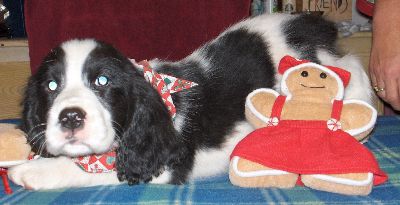 This is FROSTY. We named him that because he has a strip of "frosting" all the way down his backbone! He is VERY SWEET and VERY PLAYFUL! He is "play-bowing" here, wanting us to play with him, not take a silly old picture!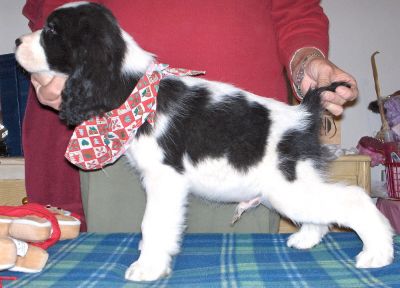 Here's Frosty, learning to stack... to stand like they do in the show ring. He is wearing his new Chrismas bandana... (Frosty was renamed DJ. See photos below).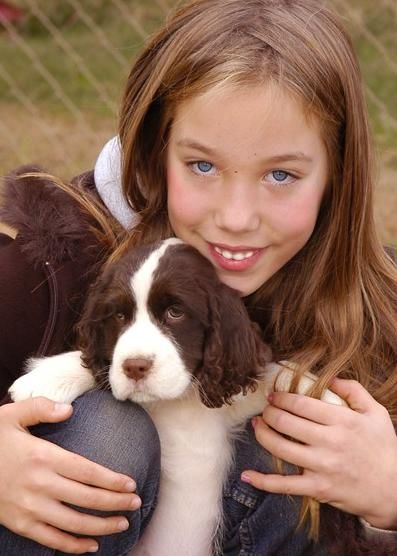 Our original liver/white show pick... now living in Long Beach, CA with this beautiful young lady and named CHOCOLATE...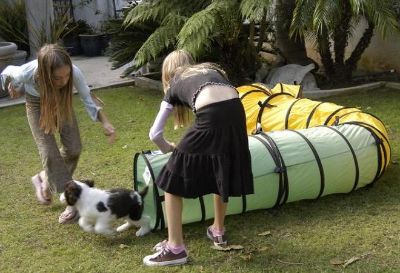 Rachel, Sarah and CHOCOLATE, learning to be an Agility Dog at the tender young age of 3 months!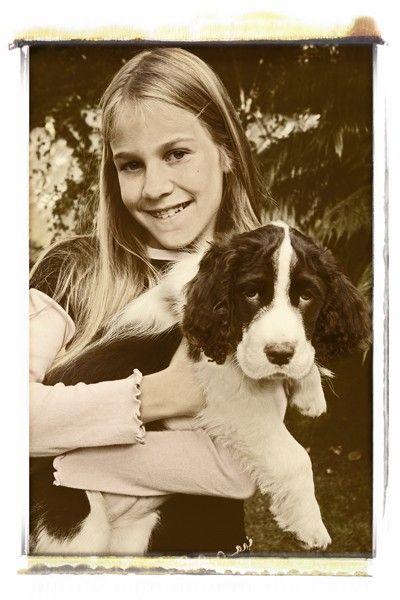 Sarah and Chocolate in sepia coloration.... TWO CUTIES!!!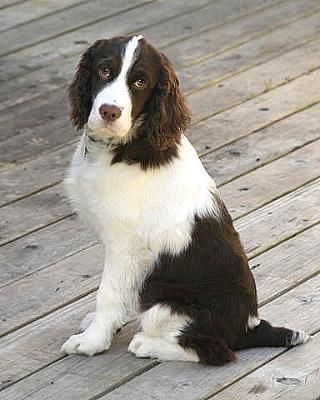 WHAT A GORGEOUS BOY!!!!! This is Chocolate, getting older AND better! I think we will have to have some serious discussions on WHEN he will start a show career! WAY TO GO TONI! You picked out a beautiful puppy....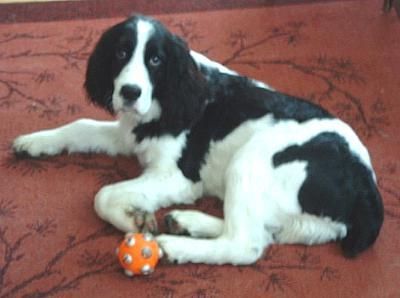 Remember FROSTY (above)??? Here he is at 7 months old - but his NEW NAME is DJ!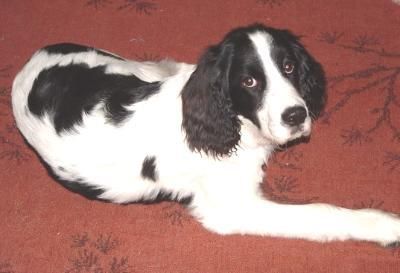 You can really see his "frosting" in this picture. 7 months old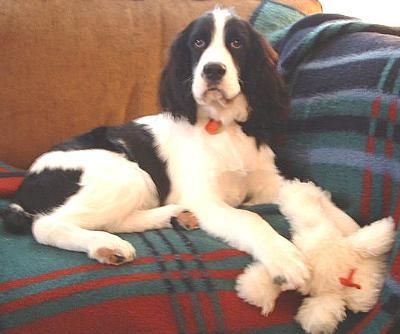 What a HANDSOME boy! DJ on the couch with his woobie. 7 months old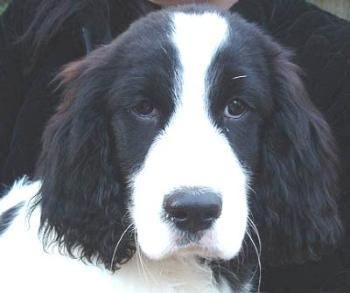 DJ's head shot.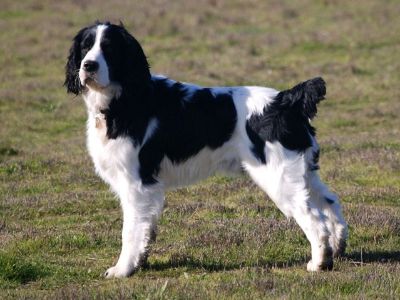 DJ, Maybe 18 months? In San Francisco.

ALL CONTENT, COPY, AND PICTURES ON THIS SITE IS COPYRIGHTED AND MAY NOT BE USED FOR ANY REASON WITHOUT EXPRESS WRITTEN PERMISSION. (c) 2004-2006 PROMISE KENNELS