U-CH/Int'l CH Honor's Promise Jussay D'Word x Multi-CH Promise's Alotta Latte' NRG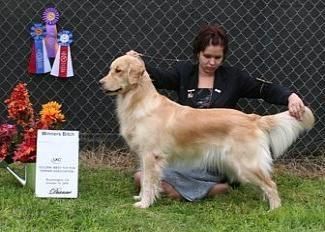 FAITH (U-CH/Int'l CH Honor's Promise Jussay D'Word )

Was bred to: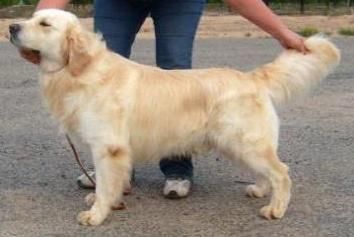 BREW (U-CH/Int'l CH Promise's Alotta Latte' NRG)

This litter is light and medium gold in color. There is 1 puppy stilll available. If you are interested, please go to the PUPPY QUESTIONNAIRE page and email me a completed questionnaire. Both Faith and Brew are OFA GOOD, elbows, heart and eyes clear. Click on Faith or Brew's photo to visit their pages (new photos of Brew, 4/2/08).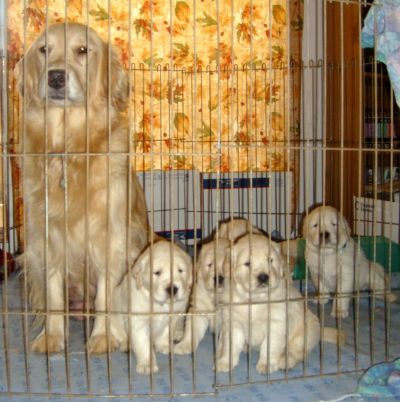 NEW PHOTOS! 3 1/2 weeks old. Attention everyone!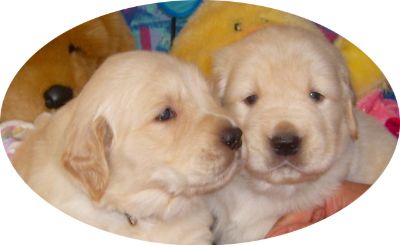 The boys, Blue and Aqua. (YES you can change the names! That is their collar color).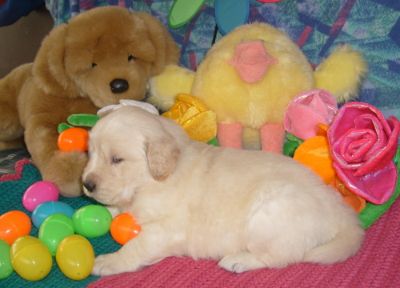 Blue boy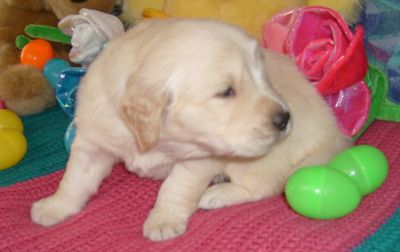 Aqua boy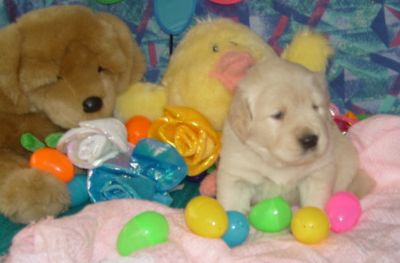 Pink girl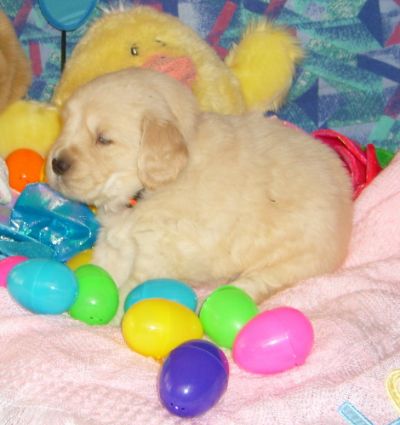 Orange girl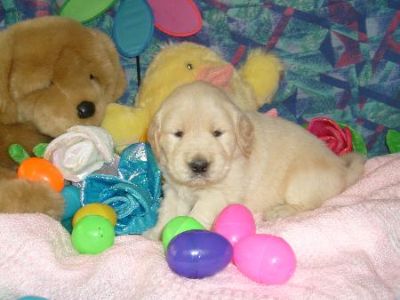 Purple girl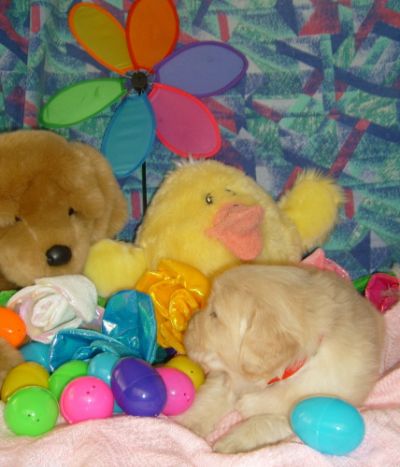 Red girl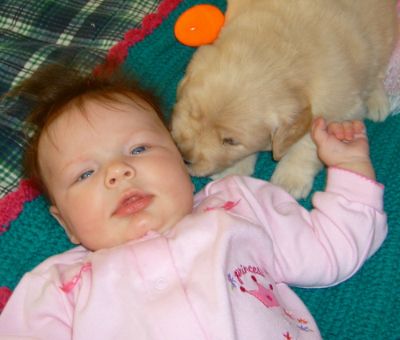 Red girl and baby Julane. Sweet Golden Kisses... Julane loves them!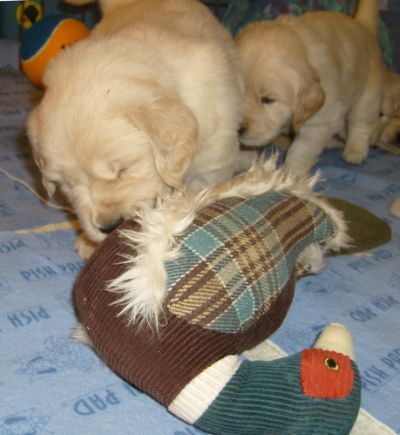 Playing.... Here's a bird dog!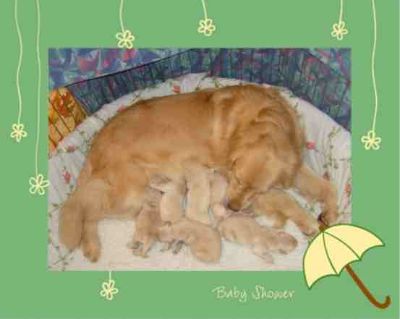 HAPPY BIRTHDAY! Can you find all 6 puppies?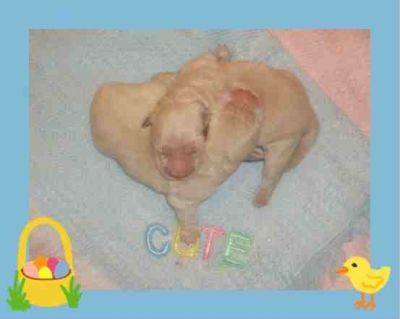 The 2 boys (None available).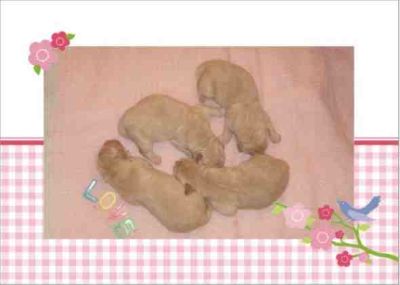 The 4 girls (1 avvailable).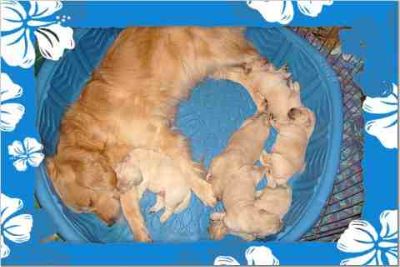 Ahhh, the Circle Of Life! Faith and her 6 puppies - snoozing at 3am (which is what *I* should have been doing... but Nooo, I am taking pictures!). Faith moved the litter blanket out, but I put it back in once the woke up. (Something about, "Let sleeping dogs lie").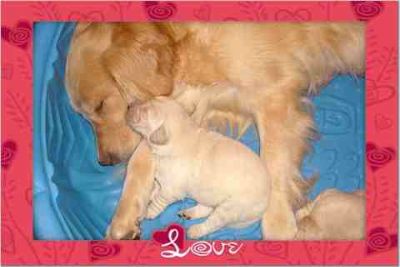 Mommy and Me. The puppies are 12 days old. Doubling their birthweight and size!

ALL CONTENT, COPY, AND PICTURES ON THIS SITE IS COPYRIGHTED AND MAY NOT BE USED FOR ANY REASON WITHOUT EXPRESS WRITTEN PERMISSION. (c) 2004,2005,2006,2007,2008 PROMISE KENNELS