Falcon x Maggie litter BORN July 26, 2009 -PHOTOS BELOW!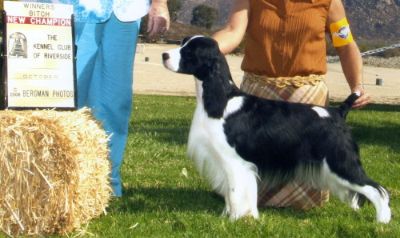 Maggie (Am CH Jester's Wildeyed-N-Wicked)


Had puppies with: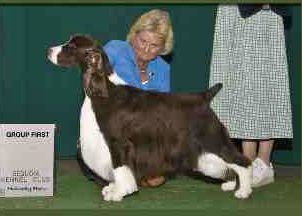 Falcon (BIS BISS Am CH Tara's Master Of "D" Games)


This was a much anticipated litter! Maggie is a Black and White and Falcon is Liver and White. They had 5 puppies - 3 liver/white girls, 1 black/white girl and 1 liver/white boy. SEE THEIR SHUTTERFLY PAGE BY CLICKING HERE.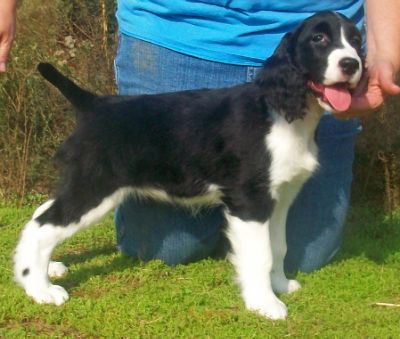 Our B/W girl, Show Prospect, "Raven" (Promise's Up In D'Wild Blue Yonder)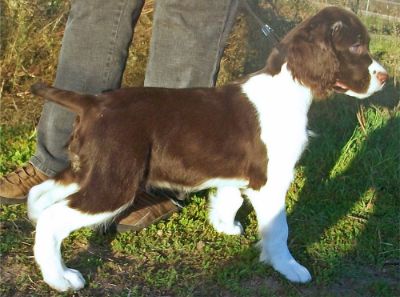 L/W girl, "Kenya" (Promise's D'Wildeyed Wonder Of It All).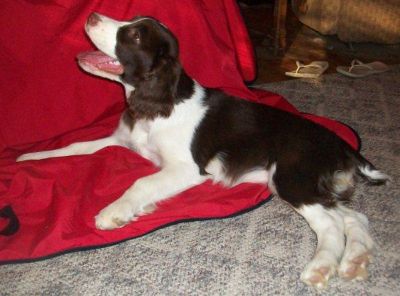 L/W girl with a full collar, Birdie - now named BUNNIE by her new owners in Colorado. (Promise's D'Wild Bonnie Bunny)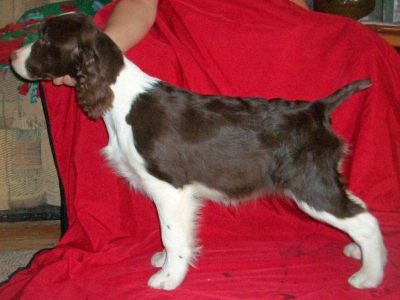 L/W girl, Show Prospect."Roo" (short for Kangaroo...) (Promise's Walk-About In D'Wild).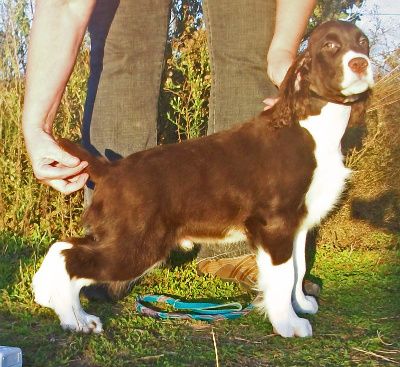 L/W boy, Solo, Show prospect (Promise's Where D'Wild Things Are)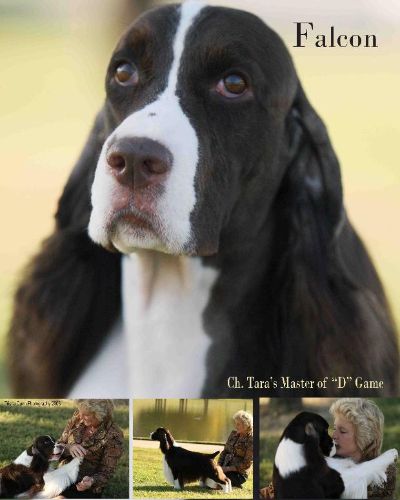 Falcon head study and collage with Lynda O'Connor (Awesome handler and friend - and co-owner of Falcon)