UCI Int'l CH Promise's Alotta Latte' NRG x Rainbow Promise

Was bred to: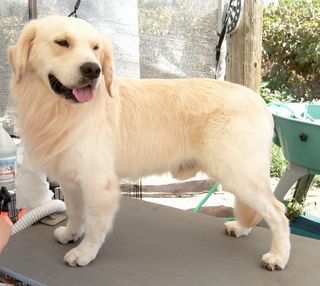 UCI Int'l/Nat'l CH Promise's Alotta Latte' NRG (Brew) Updated photo, age 2 1/2. See more updated photos of this beautiful Canadian boy by clicking his picture.----->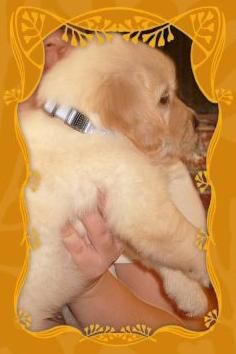 Lilly 5 weeks old, light purple collar. Lilly is a sweet heart. Beautiful, boxy head and a follower. She loves to cuddle and give kisses.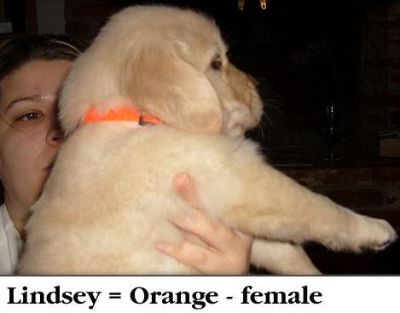 Lindsey, 5 weeks old, orange collar.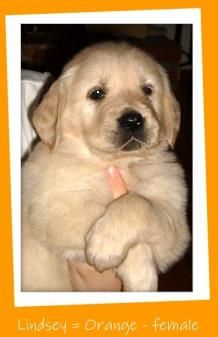 Lindsey, 5 weeks. Lindsey is an outgoing, confidant little girl who is happy to play or cuddle. We think she is very smart and would excel in obedience, therapy or service dog work.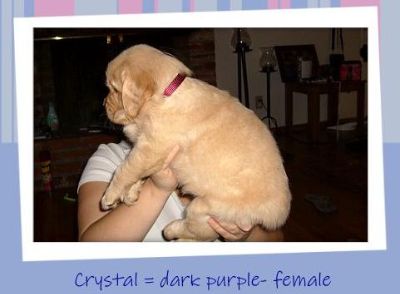 Crystal is the darkest of the litter. She will look most like Mom. Crystal is very smart, loves to play and is chasing toys (not too keen on bringing them back - but that will come!). Jennifer has admited to me that Crystal is her favorite of the litter....(shhhh, we don't have favorites!).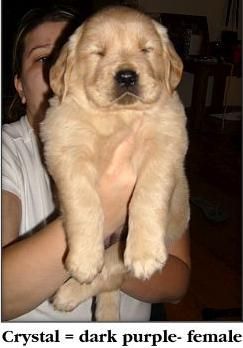 Crystal wasn't too impressed with the flash... But she has a really pretty head!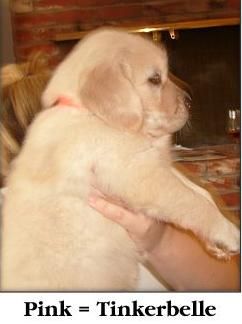 Ahhh, Tinkerbelle - my granddaughter, Adreinne's favorite. Tinkerbelle is a cuddle-bug! If you're looking for a sweet puppy to cuddle with, this is the one! LOTS of attention from my 6 year old granddaughter....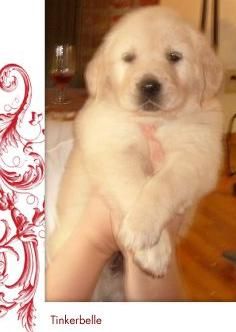 Tinkerbelle was the smallest in the litter at birth. She will be the easiest one to spoil, SO BE CAREFUL! ;-)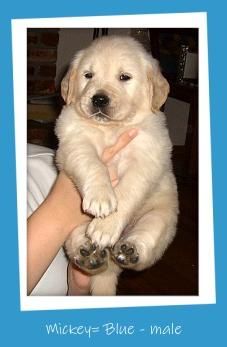 Mickey has the BLUE collar on... and is the most like his dad - GREAT blocky head. Sweet disposition.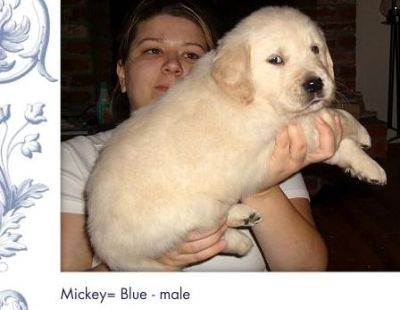 Mickey is the lightest in the litter. He also holds a special mark that was given to him while in the womb (NOT genetic).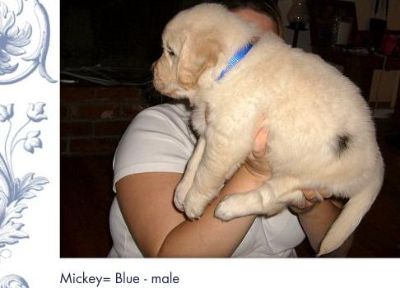 That's right, Mickey has a small black spot! The Vet told us that sometimes when an embryo is developing, one of its skin cells undergoes a mutation. Any cell that is produced by this mutant cell dividing also contains the mutation. Other cells, including sex cells, do not. For this reason a dog which has a somatic mutation will not produce its dual color in offspring. However, this black spot also will keep this pretty boy out of the show ring - but is JUST PERFECTLY SPECIAL for a pet/companion home!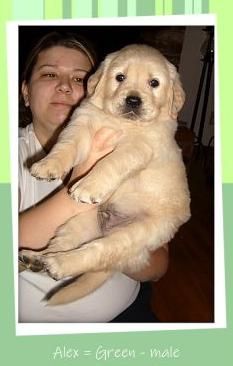 Alex is sporting the GREEN collar. He is the darker boy.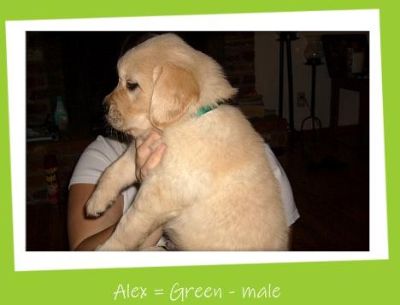 Beautiful head, outgoing and confidant.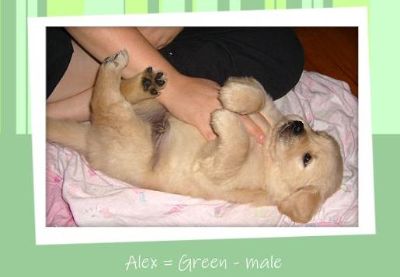 Did I mention SWEET?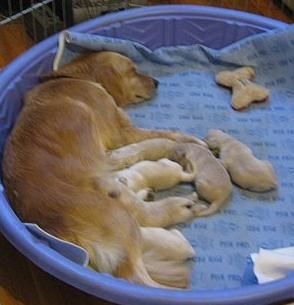 Puppies and Skittles... Naptime. 1 week old. Thanks Della and Behzad who came over and took care of Skittles and her babies so Jennifer and Adrienne could come to our house for Grandma's Memorial. THANK YOU AGAIN!!!!!!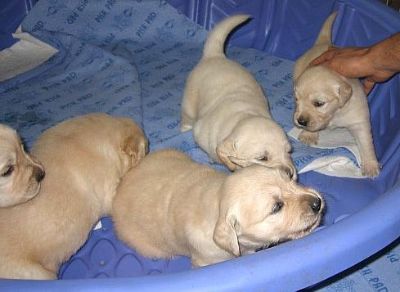 Don't ask me who's who....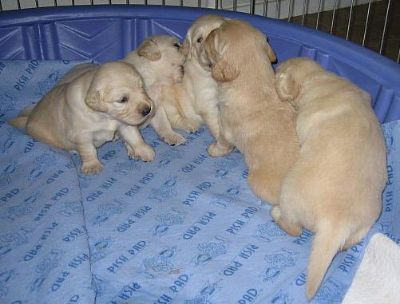 I think they're playing that game, "telephone" where you whisper something in someone's ear and pass it along... One is missing from most of these photos-- because it is being HELD by somebody. (Nope, not spoiled at all!).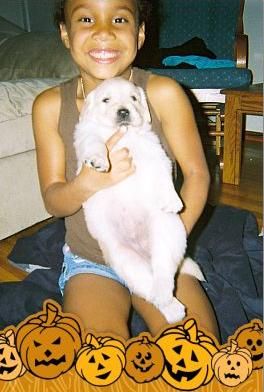 2 little cutie p'tuties. I think it's fair to say this is one of the girls ;-)


U-CH/Intl CH Maximillion's Golden Promise x Sun Kist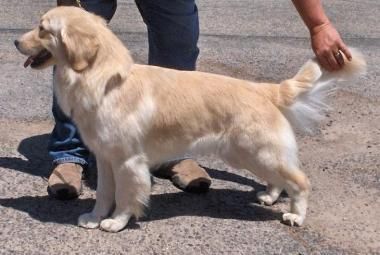 Sun Kist (Kissy)

Was bred to: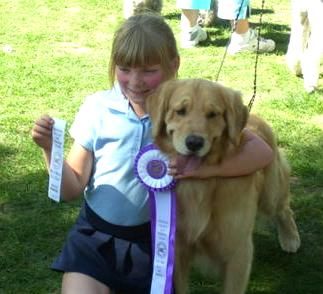 U-CH/Intl CH Maximillion's Golden Promise (Max) Kissy has European dogs in her pedigree, and Max has a mix of European and American.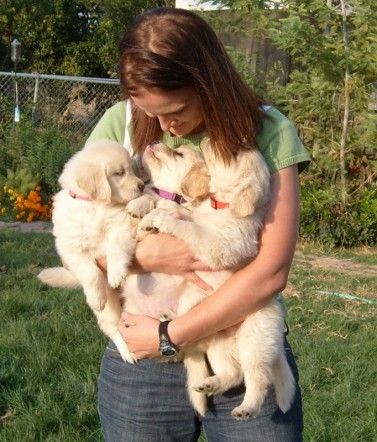 The girls at 6 weeks old-- and Jerri... hands full with puppy kisses! (Thanks for coming to play with all the kids!). (From left to right, Bubblicious, Iris and Reba).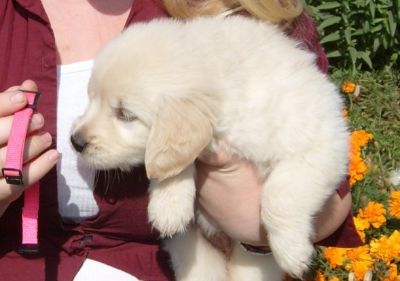 Bubblicious, checking out her pink collar.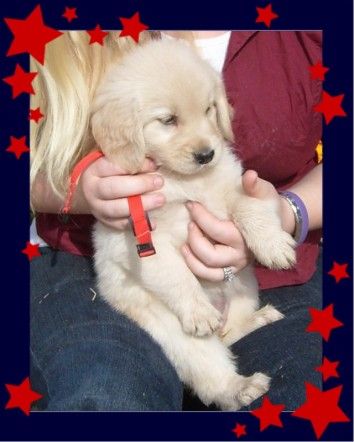 Reba... Star Studded - OF COURSE!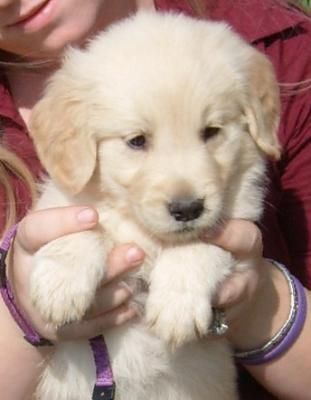 Iris and her purple collar.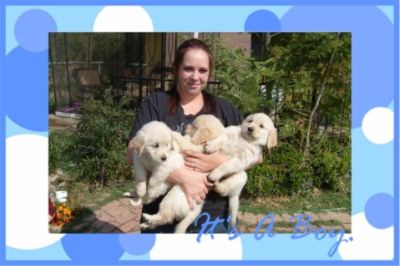 The boys--- squirming and hard to hold!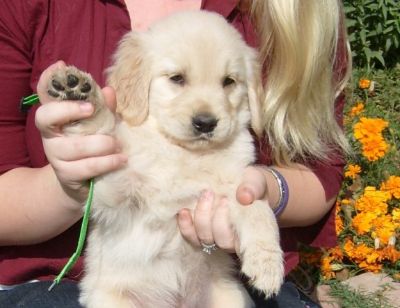 Cilantro says HI!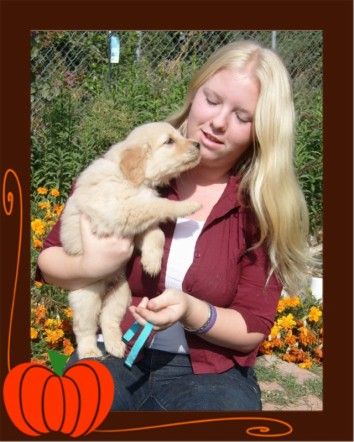 Blue Boy - he is actually the darkest of the litter. Trying to give a kiss to our new helper, Kayla.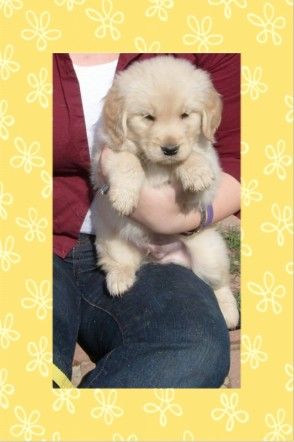 Yellow - used to be Orange Sherbert, but lost his collar!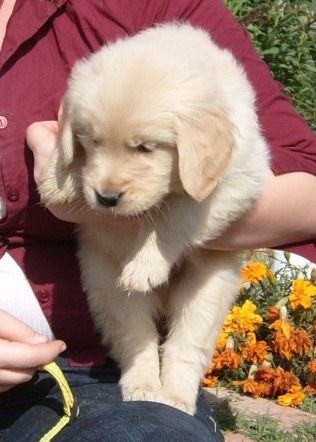 Another look at Sherbert.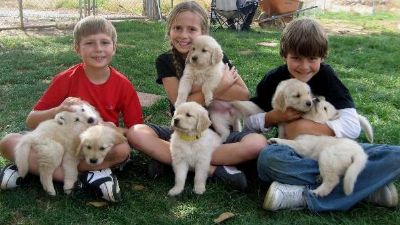 Luka, Nikolina & Anton with all 6 puppies. Thank you Ivanka for sharing your children and these great photos!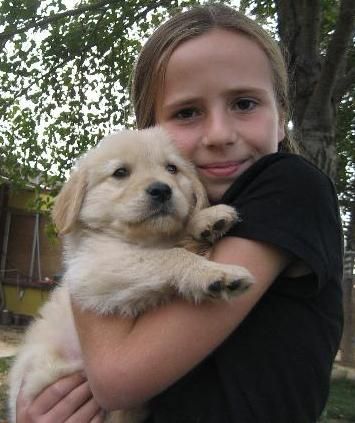 PUPPY LOVE: Nikolina and Blue.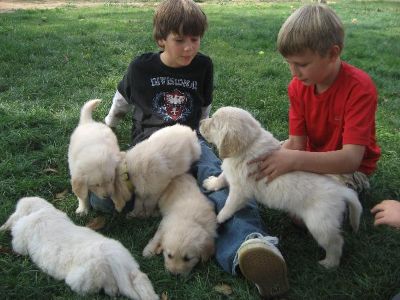 A puppy huddle....Anton and Luka.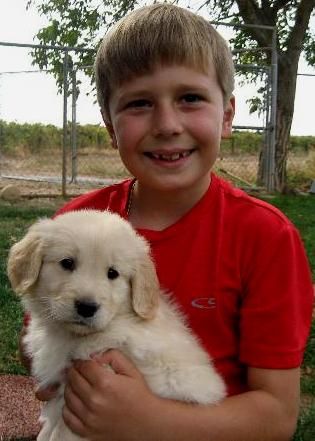 Luka and....?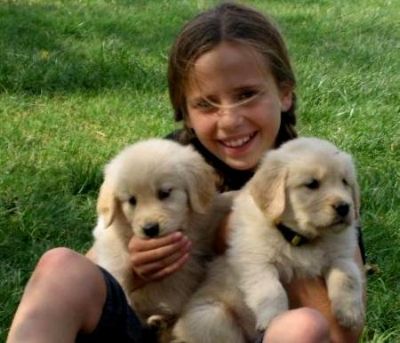 Nikolina, Blue and Sherbert.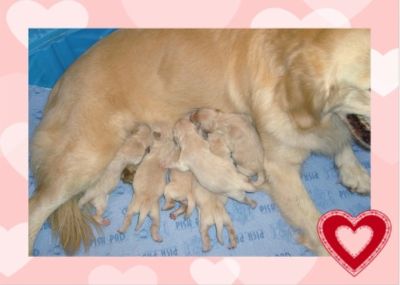 It's Our BIRTHDAY! Just 5 hours old and not wasting any time getting down to the business of FOOD...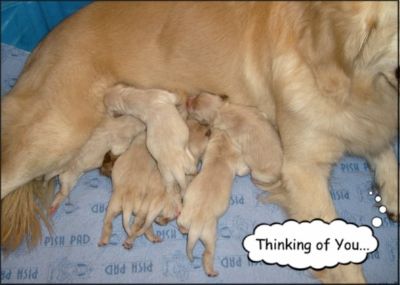 Squirming around, looking for the best watering hole (so to speak)... The lightest one is a boy.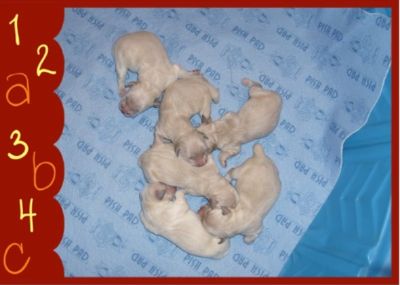 Don't ask me who's who yet. I was lucky to get a shot where you could see each pup instead of a pile of them!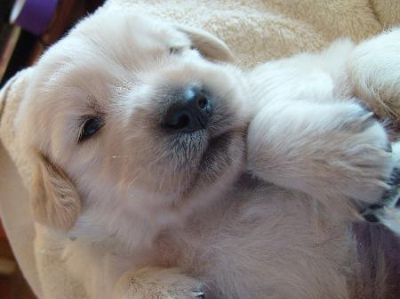 All have their eyes open - and here's Green boy (Cilantro) to show you. They all fell asleep during their bath and blow dry. (Photos below).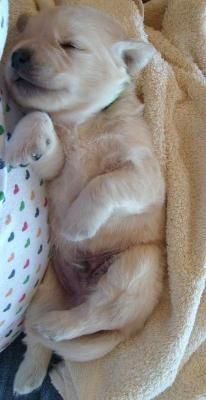 Green boy, "Cilantro". ;-) Sleeping after his bath.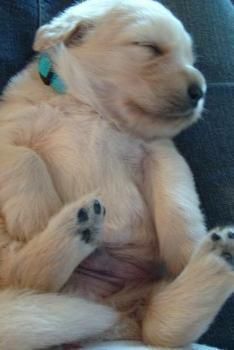 Blue boy is snoozin' at the Opera. Well, not really the Opera. Maybe he's dreaming about it though....

Nice head on this boy. He's wearing a fluorescent orange collar. Maybe we'll call him Sherbert.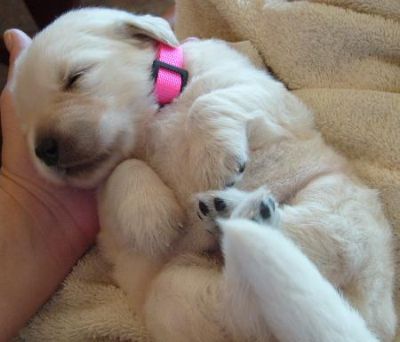 "Pretty In Pink", one of the little girls.....Bubblicious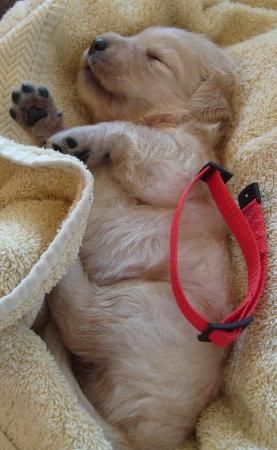 We'll call red girl Reba... My favorite Country Singer - and I LOVE her TV show!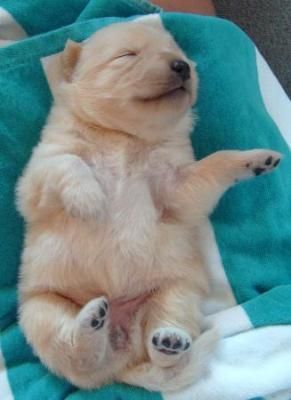 This is Iris, the purple collared girl. Looks pretty relaxed! And look, a SMILE!

ALL CONTENT, COPY, AND PICTURES ON THIS SITE IS COPYRIGHTED AND MAY NOT BE USED FOR ANY REASON WITHOUT EXPRESS WRITTEN PERMISSION. (c) 2004,2005,2006,2007, 2008 PROMISE KENNELS