UCI Int'l CH Promise's Alotta Latte' NRG x UCI Int'l CH Angel Dust

MERRY is now living in her EXCEPTIONAL home! THANK YOU CHRIS Q!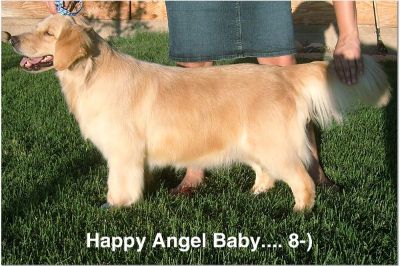 UCI Int'l CH Angel Dust (no, I didn't name her)

Was bred to: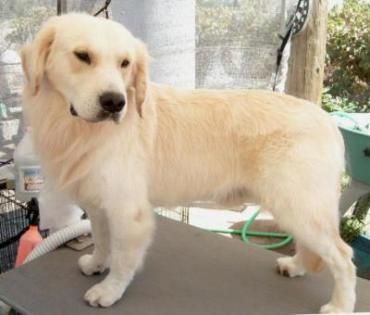 UCI Int'l/Nat'l CH Promise's Alotta Latte' NRG (Brew) To see more photos of Mom & Dad, Click their pictures and visit their web pages.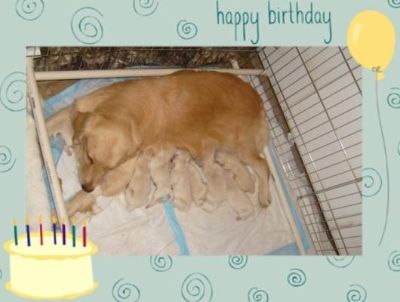 This litter is VERY LIGHT GOLD. Angel has Swedish roots, and Brew is Canadian. Both have Int'l CH titles and are working on UKC champion titles. BIRTHDAY NEWS! 8 babies were born (via C-Section - BIG BLOCKY HEADS!) ON VETERAN'S DAY, 11/11.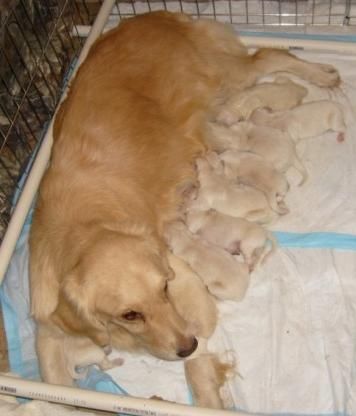 HAPPY BIRTHDAY! Angel took 4 days to "get over" the effects of her c-section. She's a happy momma now...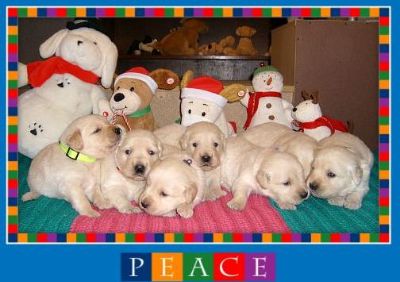 MERRY CHRISTMAS! 3 weeks old.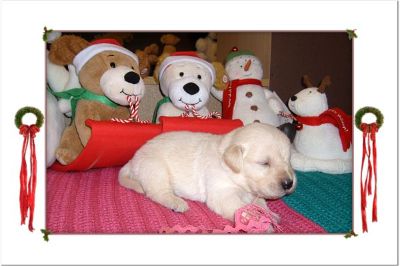 This is Pink.... she's deep in thought. (Visions of sugar plums?) at 3 weeks.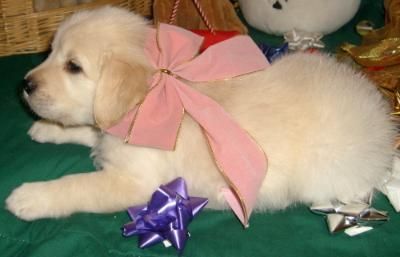 2 weeks later, Pink has become a little fluff-ball - as did all the puppies!

HI! MERRY CHRISTMAS! From Pink. 5 weeks old.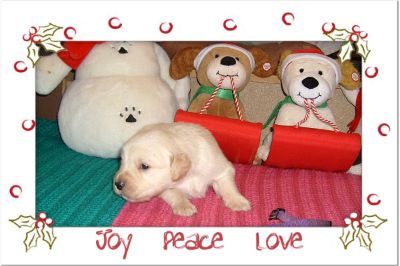 Speaking of sugar plums.... THIS is PLUM. And yes, she's SWEET!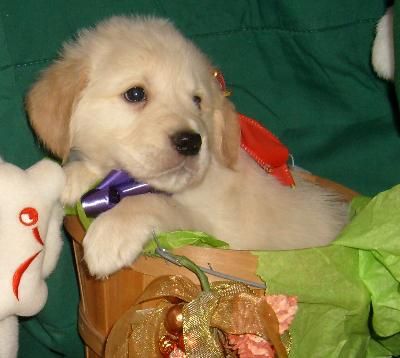 Here's Sugar Plum, at 5 weeks old...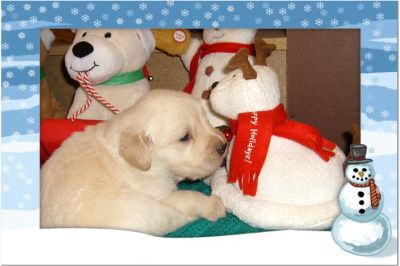 Merry is our third little girl. She's wearing a maroon collar.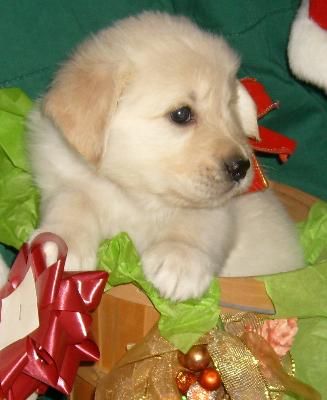 And... Our merry little MERRY....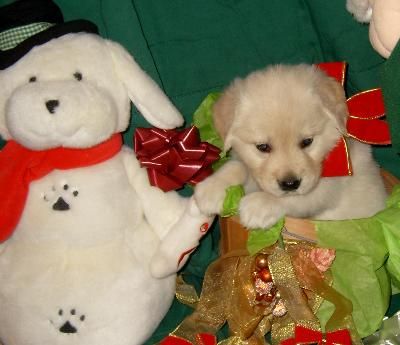 Merry in the Christmas basket with her SnowPup by her side.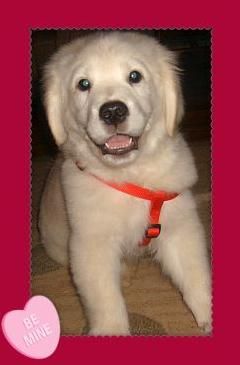 Merry at 12 weeks old. BE MY VALENTINE!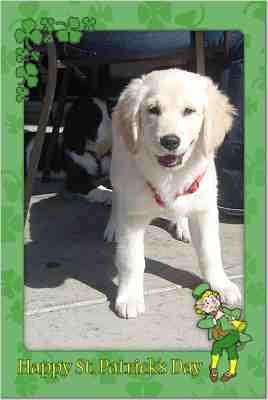 MERRY ST. PATRICK'S DAY! Merry saying "HI" during a Starbucks outing. 14 weeks old.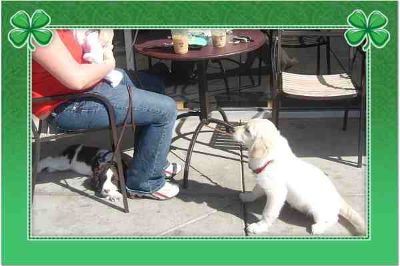 GOOD SIT Merry!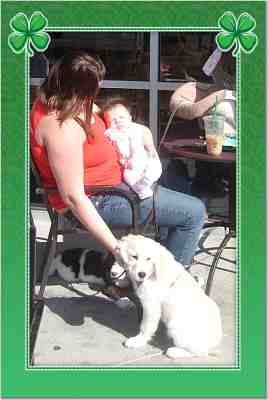 Merry, Heather, baby Julane and Marble (in the shade, under the chair).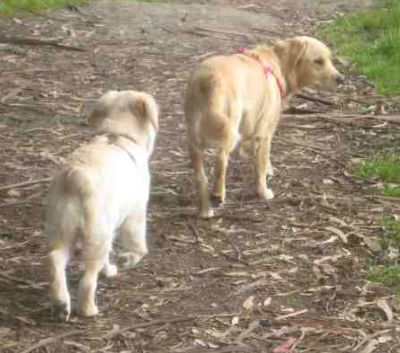 Merry and her half sister Butternut, exploring near their home on ths California Coast! Merry is 4 1/2 months and Butternut is 7 months old.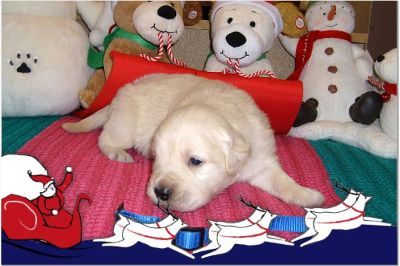 Little Boy Blue is checking out Santa and his sleigh.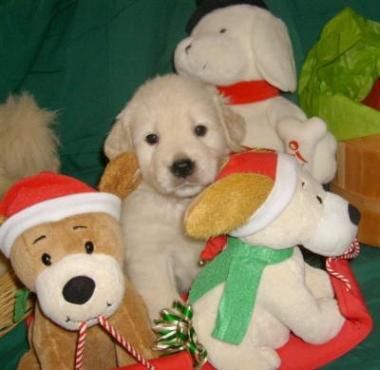 Baby Blue, at 5 weeks old - with some "friends".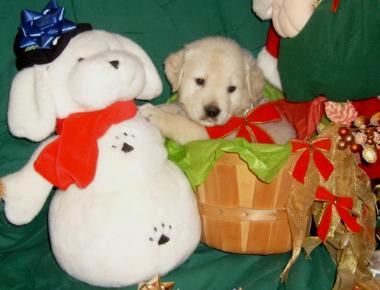 Blue and his SnowPup.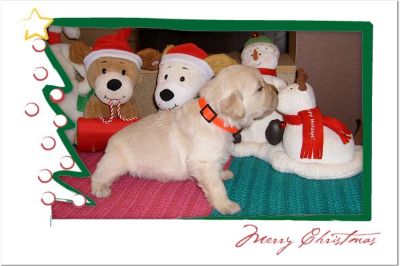 Citrus Punch is wearing the orange collar, and he's trying to figure out how to keep his feet under him and move at the same time.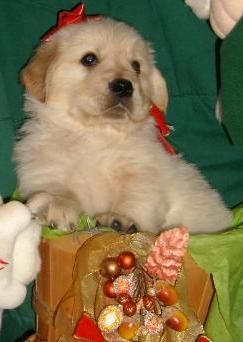 We re-named Citrus Punch - to Santa Red. Thought that was much more Christmasy.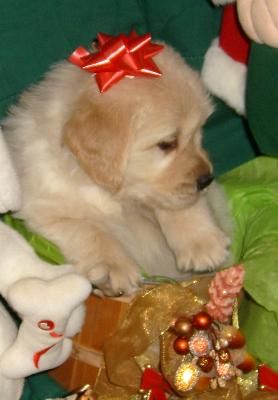 Santa Red, wearing his Christmas bow.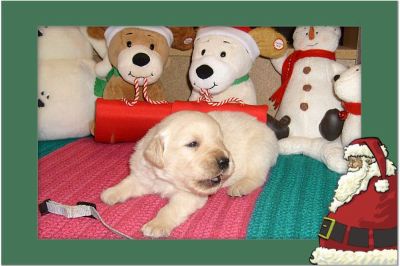 Silver Bells.... wearing the silver collar and trying to sing to Santa.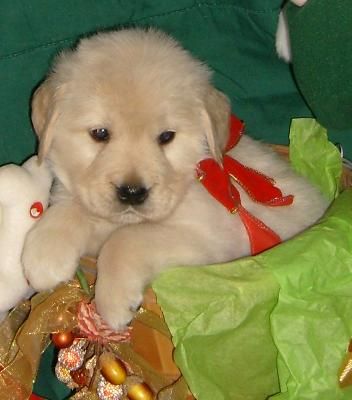 Silver Bells... Still a cutie pie. And... plenty of hair to brush now.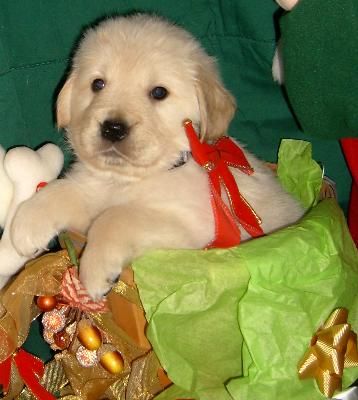 Doesn't he have a pretty head? As a matter of fact, ALL these pups have nice heads and are happy and outgoing.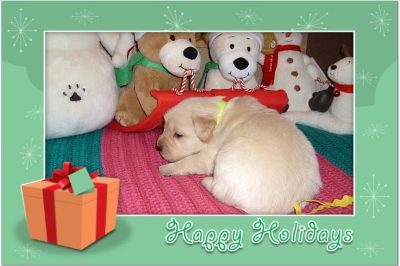 Star is wearing the yellow collar, and checking out the gift that goes under the tree.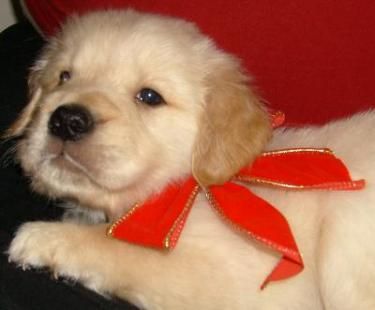 Star light, Star bright.... Here's Yellow Star at 5 weeks old.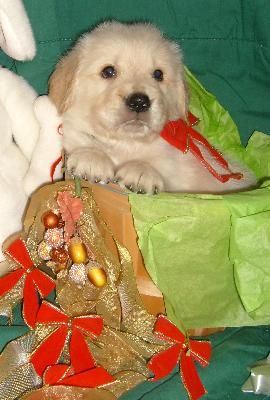 Star in a basket.... 5 weeks old.