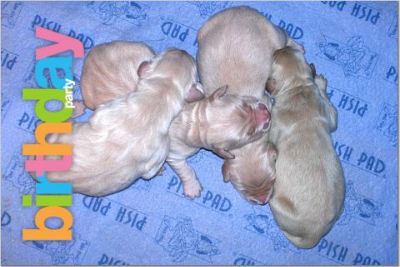 Here they are, hours old. 3 boys, 1 girl.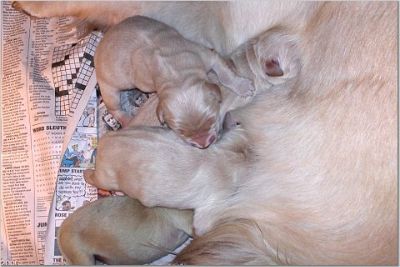 GOT MILK? They didn't waste any time finding out where their dinner was!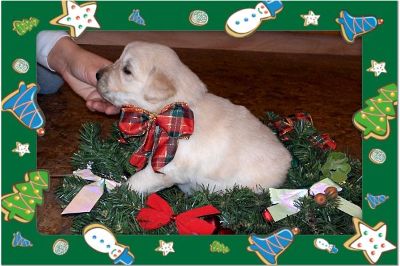 "Candy Cane" the only little girl... at 3 1/2 weeks old.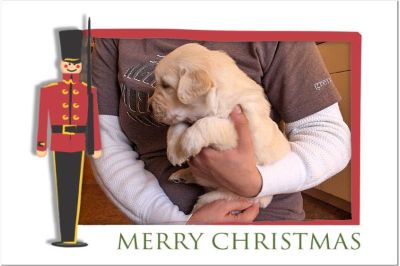 "Primo, the first born, male.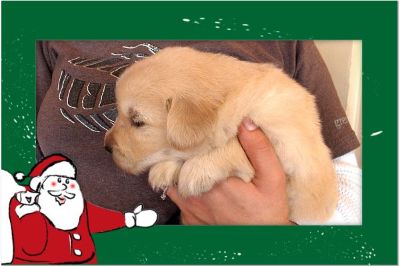 "Copper", a male. Whispering to Santa what he wants for Christmas,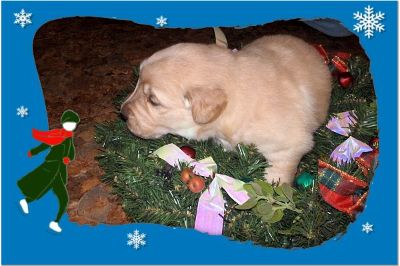 Shamrock, the "green" puppy...Not green anymore---but he's STILL LUCKY!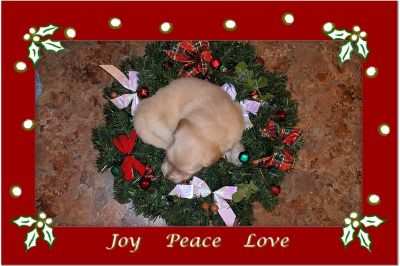 Sleep in Heavenly Peace.... Shamrock

FOUR WEKKS OLD! The pups' first day outside, and their first "not mommy" meal..... Looks like they are enjoying it!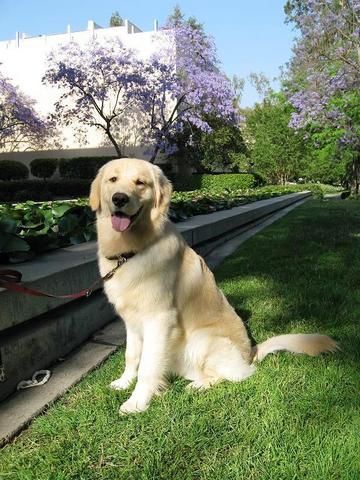 Shadow is one of Pete and Soda's kids from last year's litter.... He is doing well learning about showing (he recently won titles at the International show in SoCal). Shown here at 8 months, he is now over a year old.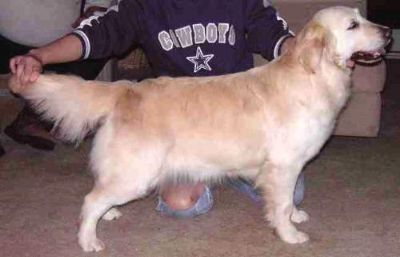 A picture of Soda. She is lighter than the color in this photo.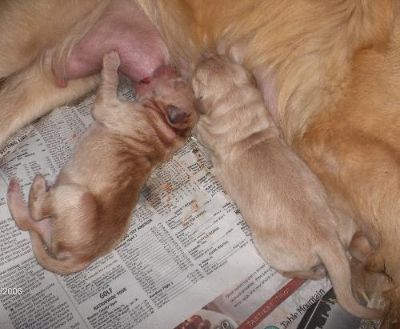 Only 2 puppies... Both girls and are already spoken for. The darker one is actually the same color as her sister, but she is still drying off from being born. They didn't have ANY problem finding the milk!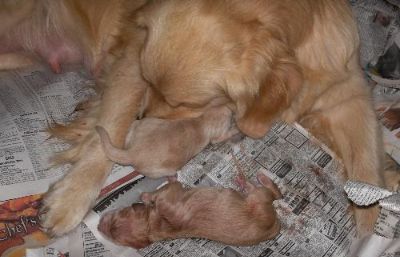 She is a very good mommy. Cleaning up her girls shortly after they are born.To see pictures of a Pete x Angel puppy, visit the PAST PUPPY PICS or CLICK HERE to visit Tony's page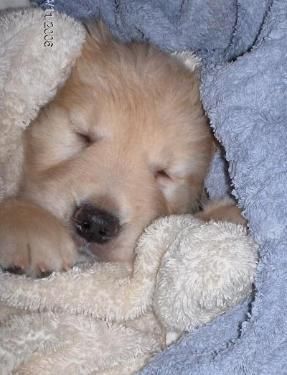 5 1/2 weeks old, it was Bath Day. As you can see, "Red" didn't care. She fell asleep while I was clipping her toenails...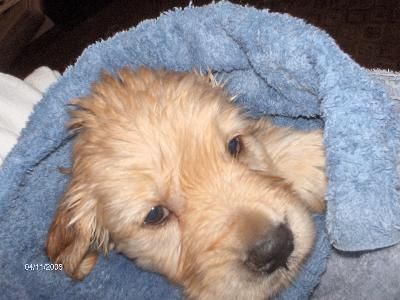 Before drying and nail clipping, Purple (her collar color) didn't think much of the process, but she enjoyed the warm water in the bath.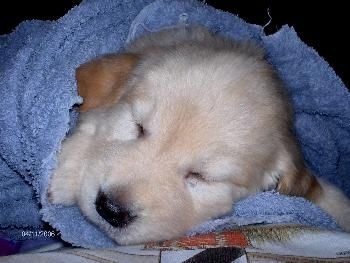 But even she fell asleep before I was finished!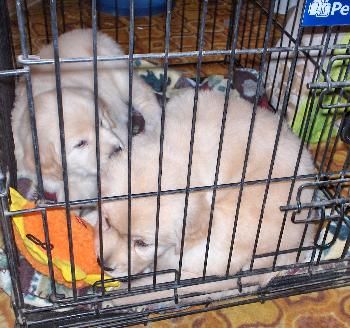 Crate Trainin 101.... After their baths they get to spend a little time in a crate together, their first crate experience... THEY TOOK ANOTHER NAP! Pretty good kids!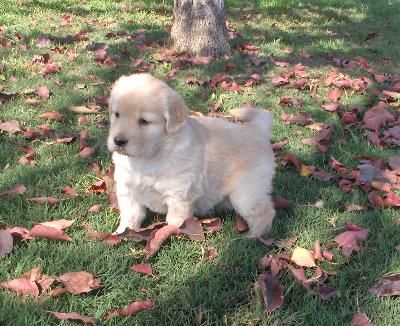 FINALLY a trip to the big outdoors! 4 weeks old and the first look of the world....

They found a toy......And a big bowl of WATER..... AND ALL THE DIRT THEY COULD HOPE FOR!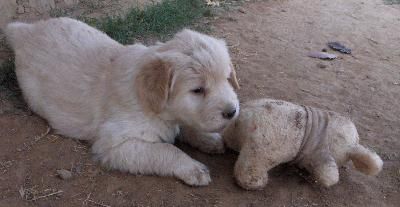 What muddy little girls!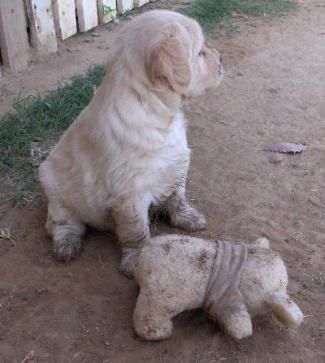 Hey, that smells GOOD!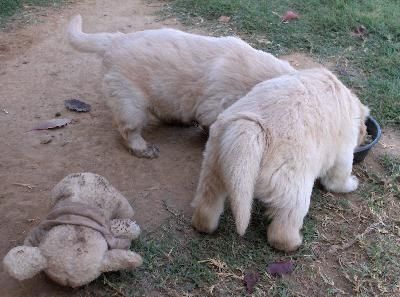 Good enough to leave that fun toy for....mmmmmm what's this called again?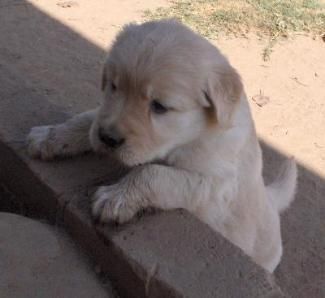 HEY MOM!!! Why are you hiding UP THERE?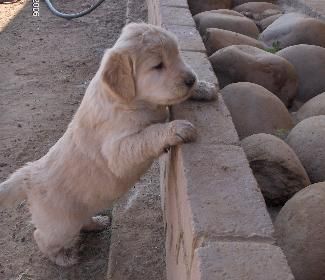 C'mon Mom, Come down here and play......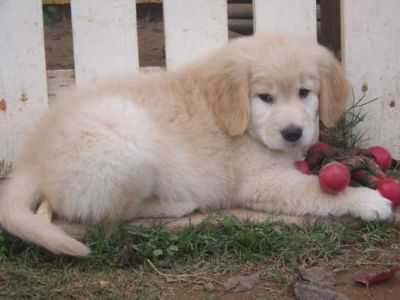 "Chloe" at 8 weeks old...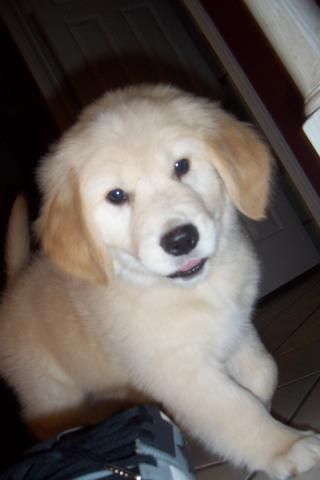 "HI! My name's Chloe. I'm in my NEW HOME! And, I LOVE IT!!!!"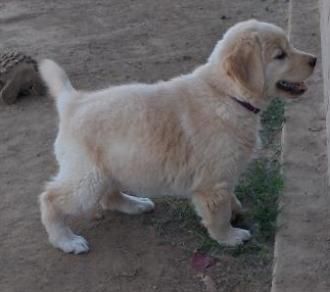 Little Miss Riley... 8 weeks old (Thanksgiving Day, 2006).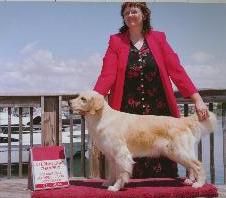 Angel, pictured here at just 2 years old, winning her UCICB Int'l CH title in Newport Beach, CA. She is now 4 1/2 yrs. CLICK HERE to go to her page and read more about what a sweet girl she is... Both puppies are spoken for. This will be the last time we breed Pete with Angel.

ALL CONTENT, COPY, AND PICTURES ON THIS SITE IS COPYRIGHTED AND MAY NOT BE USED FOR ANY REASON WITHOUT EXPRESS WRITTEN PERMISSION. (c) 2004-2008 PROMISE KENNELS