Sorda (Sorda the best dog ever. ALL PUPS are in their new homes)
Faith (Both pups are spoken for) -NEW! Photos below!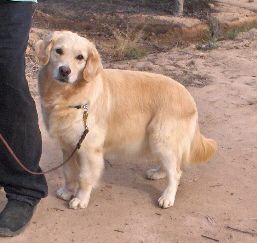 Sorda is one SWEET Golden! She's a well-structured young golden with such expressive, beautiful eyes. Very nice feathering and easy-to-care-for proper light gold coat with cream undercoat. OFA good, clear elbows, heart and eyes. Very sweet personality.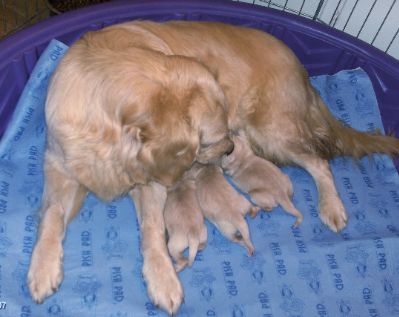 HAPPY BIRTHDAY!!! 3 beautiful, light golden boys were born in the EARLY hours of Ronnie and my 18 year Anniversary! Happy Anniversary honey! ;-)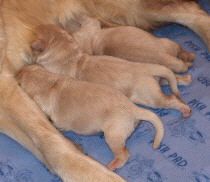 They wasted NO time in bellying up to the milk bar! As a matter of fact, ALL THREE were drinking milk before they were all the way OUT! I have never seen that before-- and wish I had my camera to take a few pics of it, but couldn't leave to find it.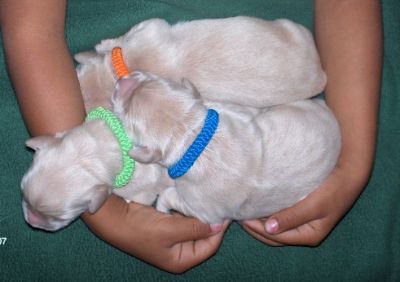 36 hours old on my granddaughter's lap. We snuck them away for a short photo op while mommy was outside.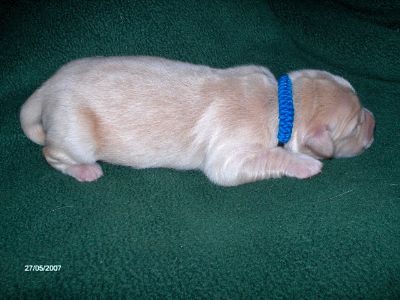 Blue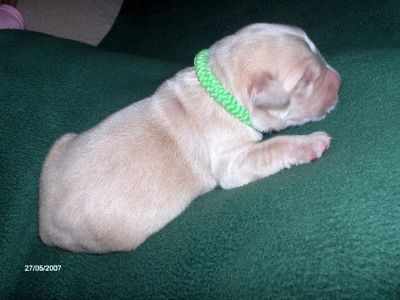 Green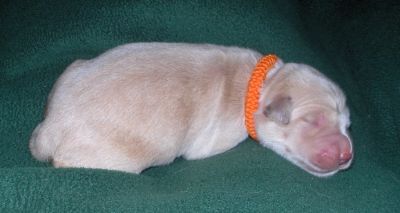 Orange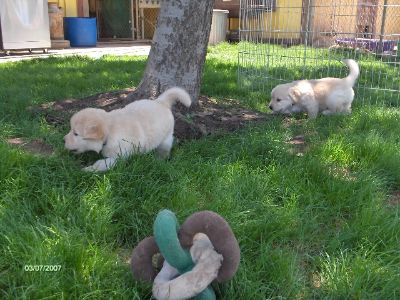 Playing outside. They don't seem to mind the July 4th HEAT!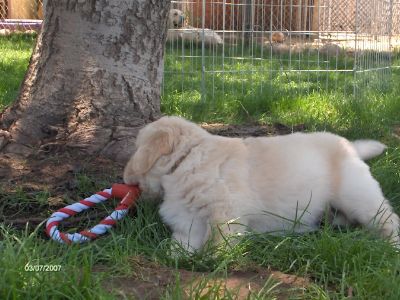 Pups are now 6 weeks old and play like crazy.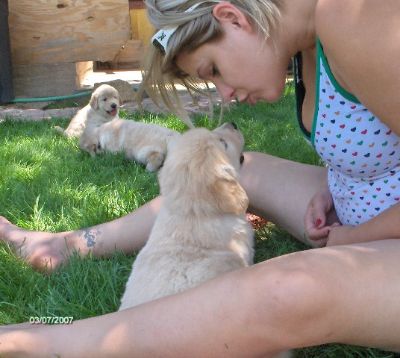 Of course, they can always take time out to give kisses and tell Heather secrets.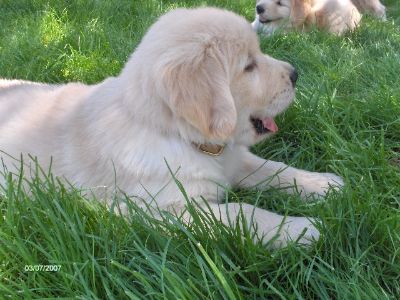 I think he likes our new grass.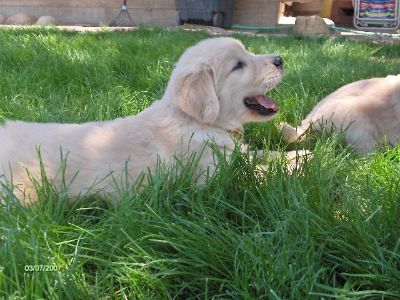 Happy, Happy, Joy, Joy.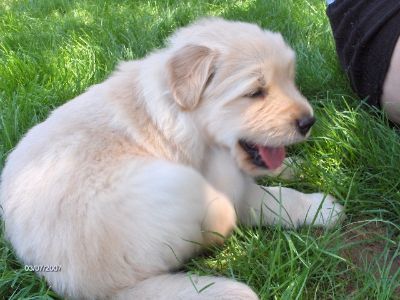 Get this dumb collar OFF of ME!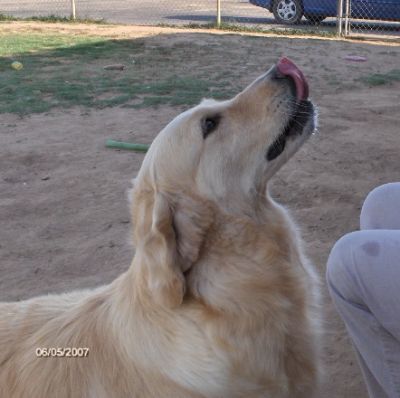 A Nose Kiss from mommy Sorda!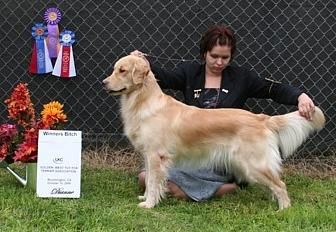 Faith had 2 little girls on June 6th. Her clearances were passed with flying colors. OFA hips GOOD, Normal elbow, heart and eyes, Faith finished her UKC champion title in March. SEE PHOTOS OF FAITH on her page by clicking her photo!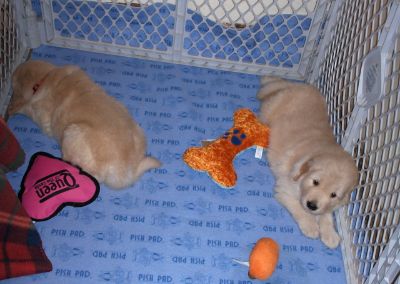 The girls, 6 weeks old.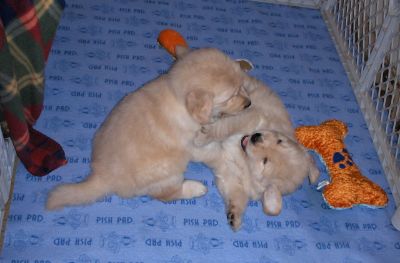 Puppy Shenanigans in the middle of the night!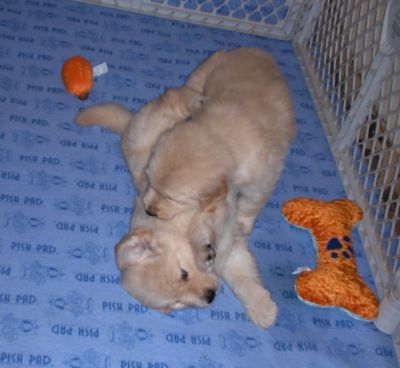 Just wait 'til your mother gets home.... (or, back from outside).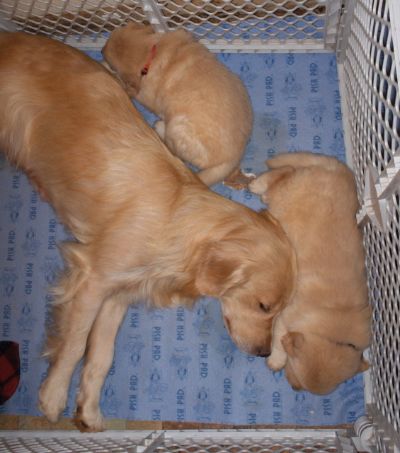 Mom came in and said it was TIME FOR BED!

ALL CONTENT, COPY, AND PICTURES ON THIS SITE IS COPYRIGHTED AND MAY NOT BE USED FOR ANY REASON WITHOUT EXPRESS WRITTEN PERMISSION. (c) 2004-2008 PROMISE KENNELS