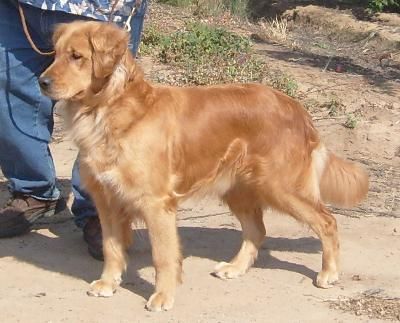 Recess (Worth Every Penny) OFA hips EXCELLENT, normal/clear elbows, eyes, heart

Was bred to: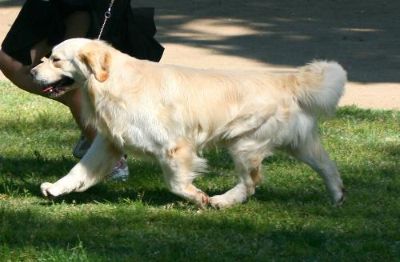 BREW (Multi-CH Promise's Alotta Latte' NRG) OFA hips GOOD, normal/clear elbows, eyes, heart

This is Recess' first Promise litter. We are hoping for some wonderful things from her! She is well put together with a correct double coat and jet black pigment. A very athletic girl! After her first litter, we will show her in the conformation ring.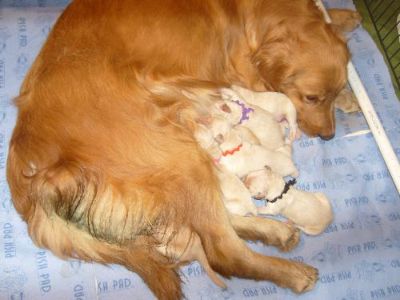 HAPPY BIRTHDAY! 9 puppies were born on 8/20. 5 boys, 4 girls. 7 will be light gold, 2 will be a medium gold.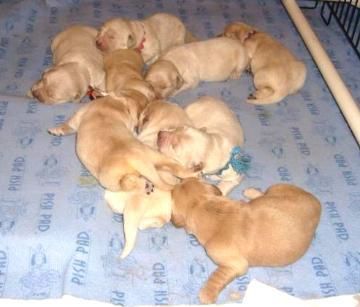 All pups from this litter have been spoken for. Please visit this litter's webpage for more photos by CLICKING HERE.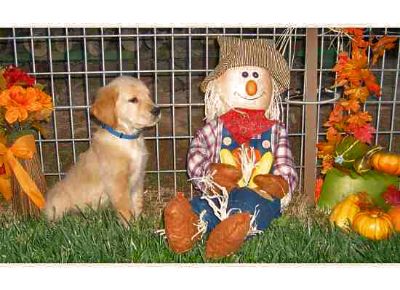 Blue is a smart boy. Here he is posing with his new friend. Blue and his sister Reba are in training and will be going to their new homes later in March 2009.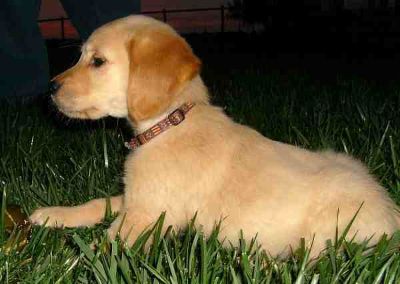 There are 2 little girls from this litter available. "PIXIE" and "REBA". Call for more details. Pixie is a small girl (photo on right). Her sister Reba is larger (below with Santa). If you're looking for a smaller Golden, who is smarter than your Fifth grader, Pixie would be perfect for you! BOTH PUPPIES HAVE WONDERFUL FAMILIES - THANK YOU FOR YOUR INTEREST!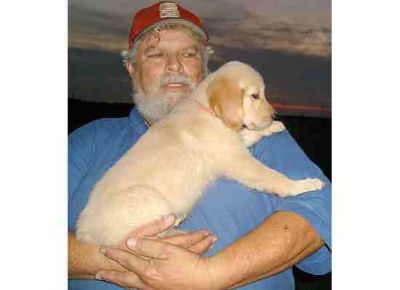 "Santa" and a furry friend.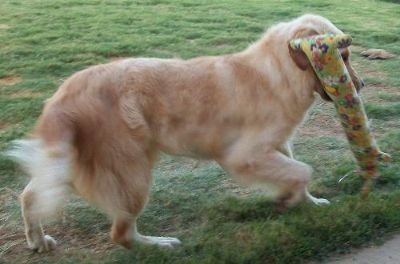 Reba now... Loves to play fetch. Summer 2009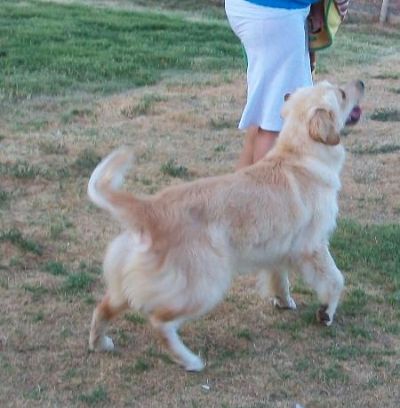 Great with other dogs, babies, a very sweet "soft" personality.